Entry posted by Guest ·
394 views
Took the T3/T04, downpipe and manifold of the R.
Cut the downpipe and fitted the downpipe to the GT30 using a kind of mould/dummy setup.
This is the same setup used when I mounted the T3/T04.
I connected the cut parts using tape. When all is in shape it will be tig spot welded. After that is will be test fitted when the turbo is in the car and when all turns out OK it will be welded using backing gas.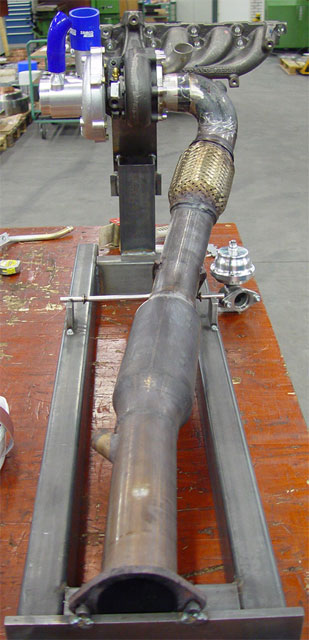 After removing the T3/T04 it was nice to see that the parts looked pretty good for the time they have been on the car. The original manifold almost looked like new while it has done 33K miles of hard work already.