So finally putting together a project thread about my 98 S70 T5-M. Little back story: Found car on CL posted for $2500 and contacted the owner and exchanged emails for a little. Knew it had a Intercooler, Driver Side CV Joint and a few other little things. Talked him down to $2200 and scheduled a time to look at the car. Car was located in New Hampshire which was about a 3 hour drive. Got there and noticed a few more things wrong with the car such as broken exhaust from the cat back and some chips on the front of the hood. So after a little negotiating, I finally was able to talk him down to $1800. Put it on my Grandfather's trailer and drove it back to Vermont. Bought the car in November of 2008 and didn't drive it until May of 2009.
I bought the car with 111,500 miles on the odometer.
Picture of the car after it got back home.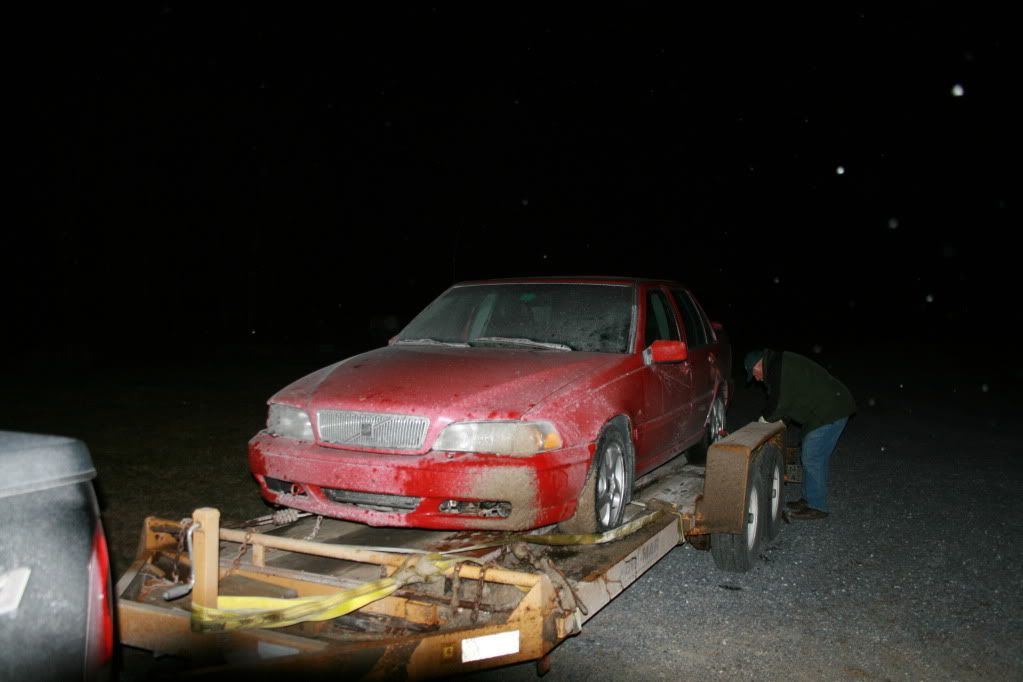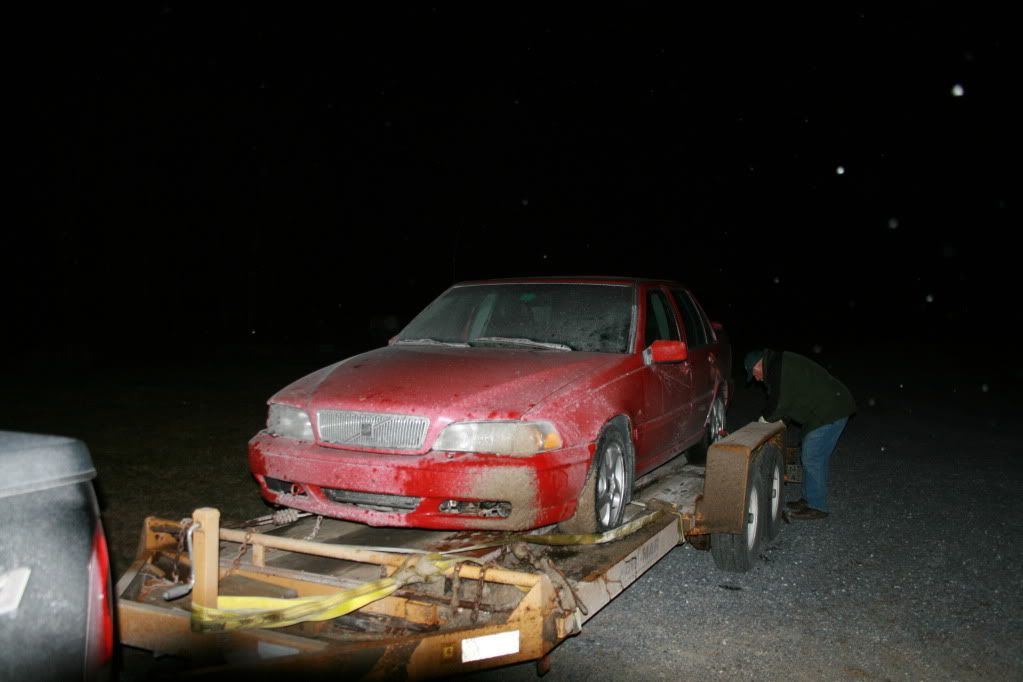 Little fresh wash to get all the dirt and salt off the car before going into the garage for the winter.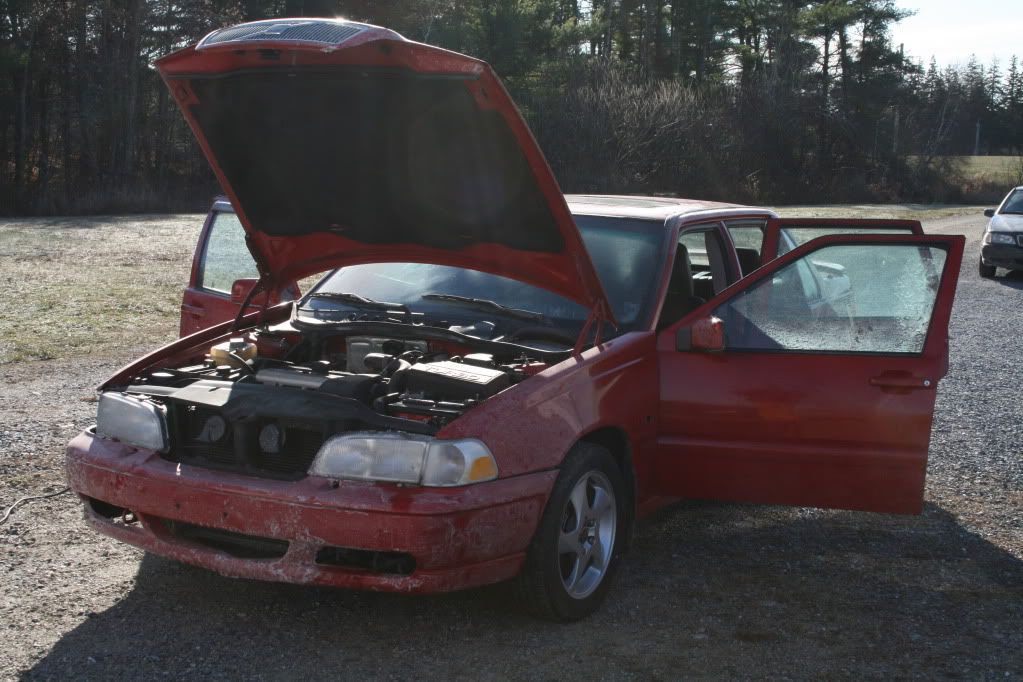 After: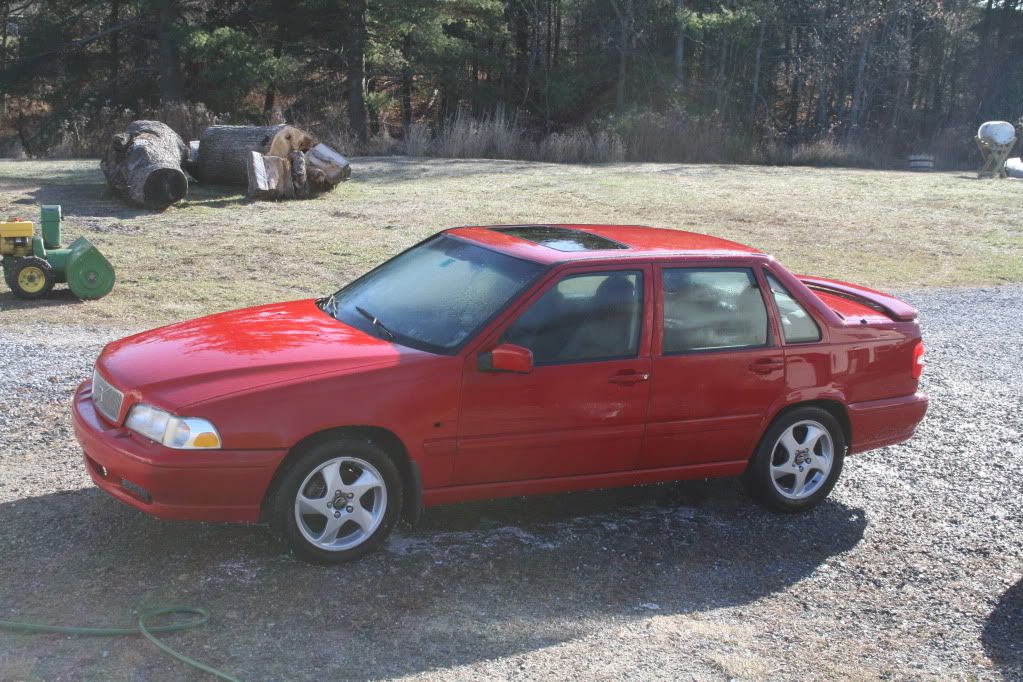 Car in the garage for the winter to get fixed up. Gotta love jack stands! (For the time being
)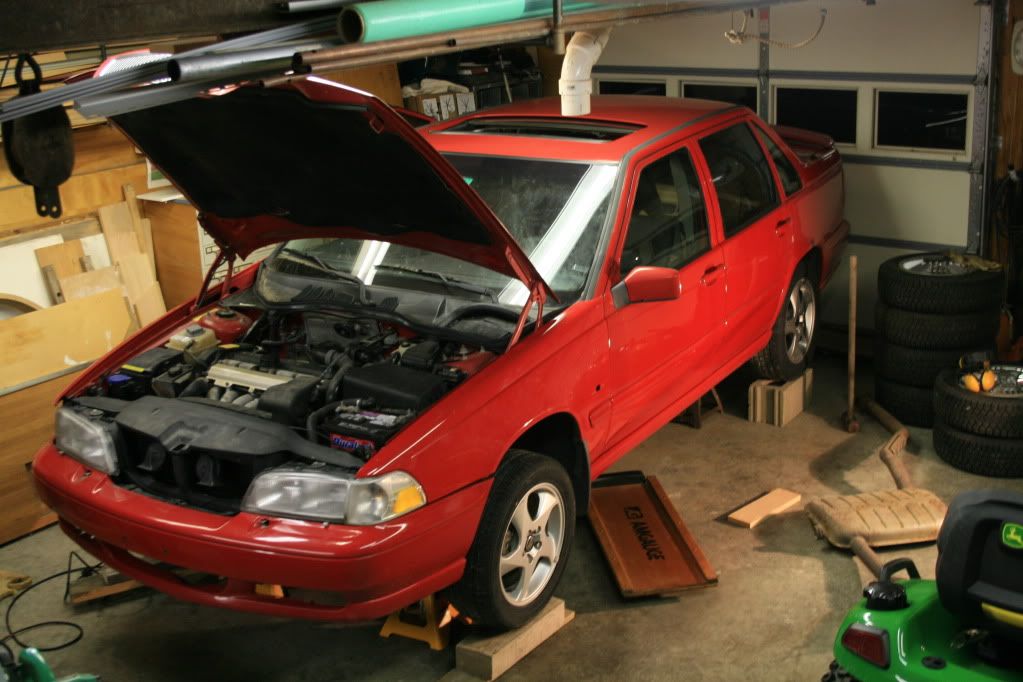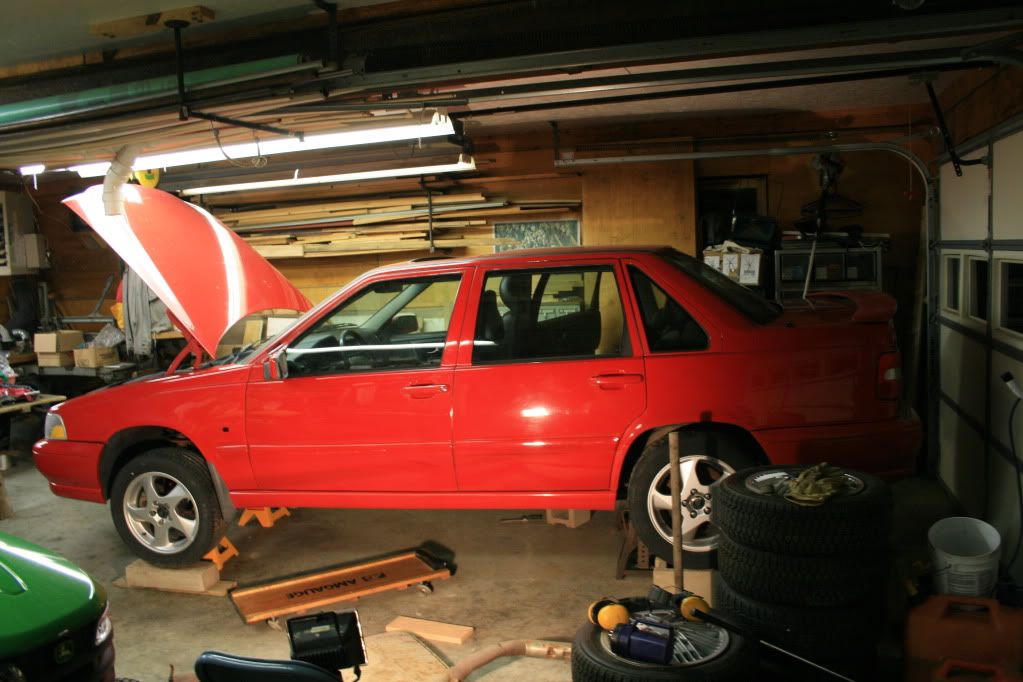 My father and I do all the work to our cars that we own. It was finally time to remove all the broken/old parts.
Driver side CV Joint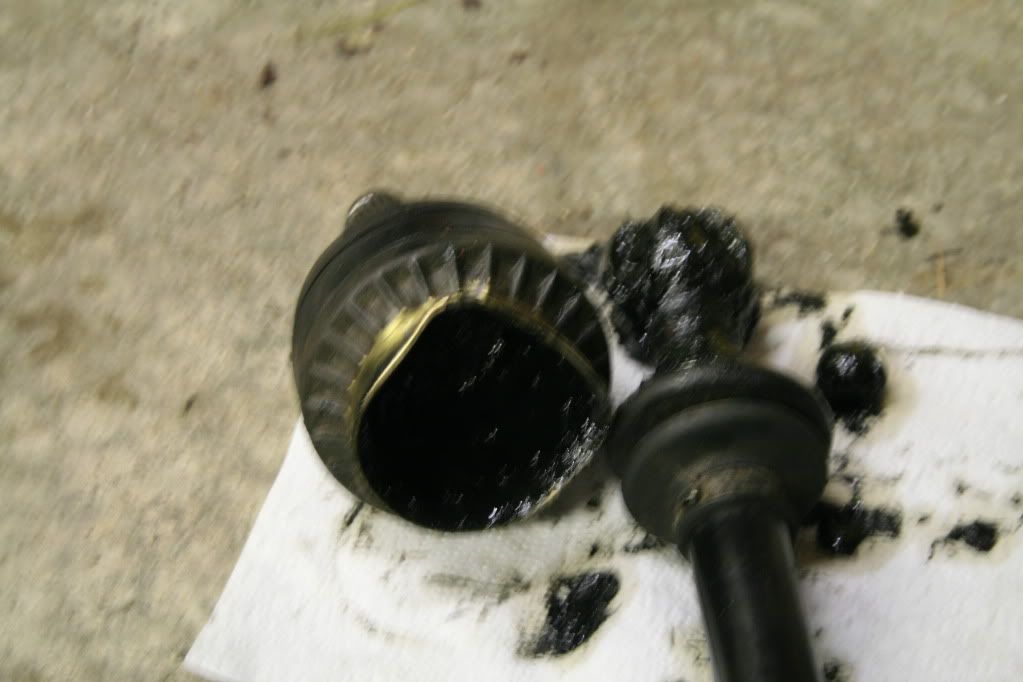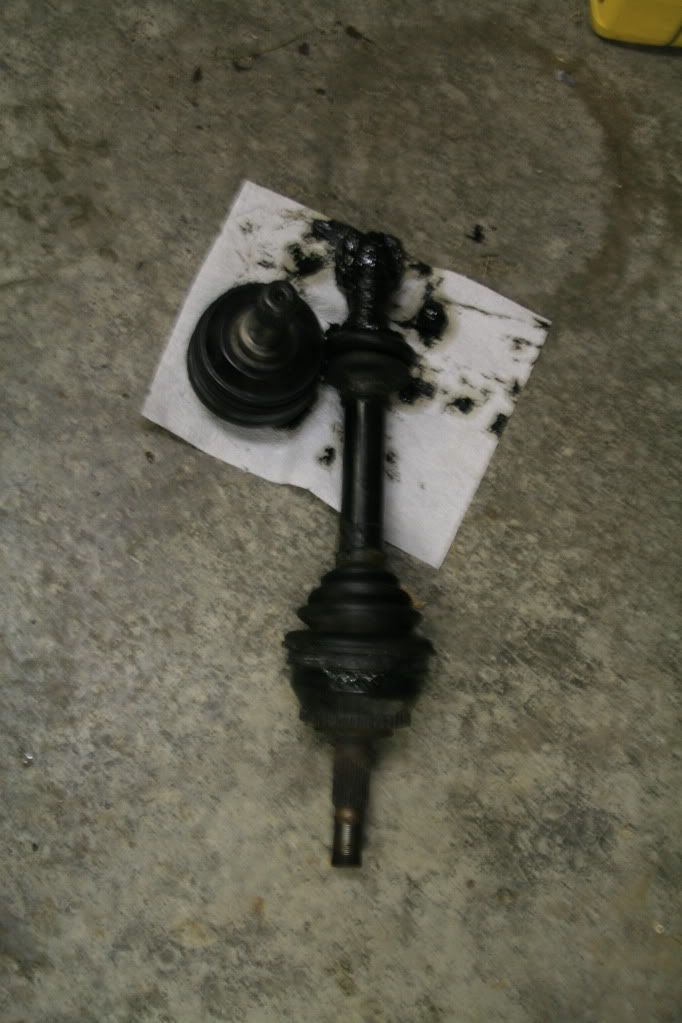 Exhaust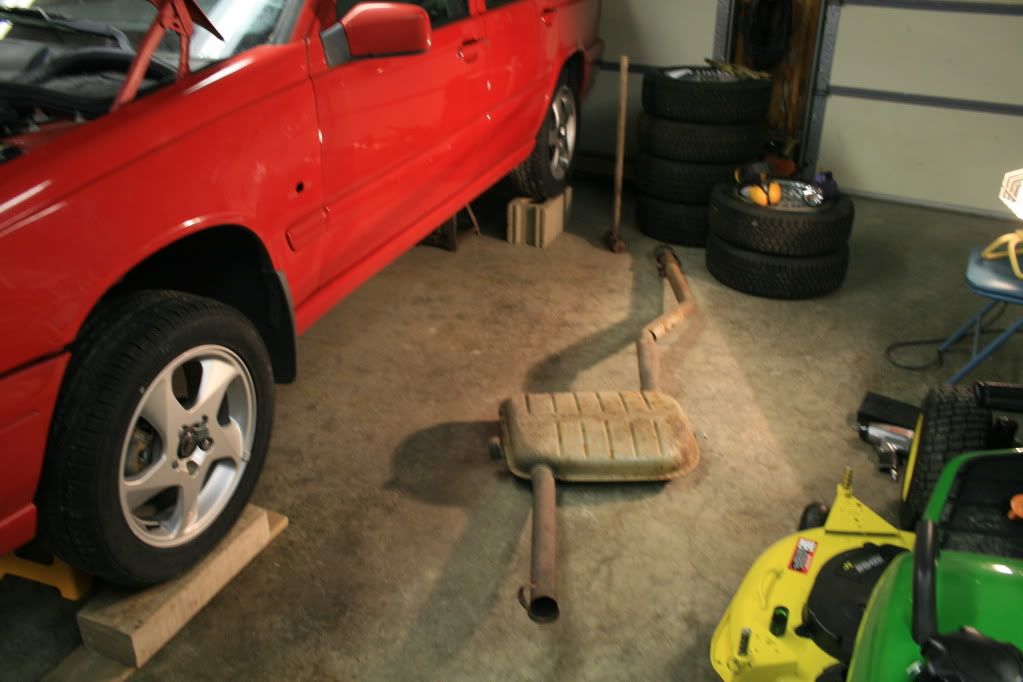 Broken Intercooler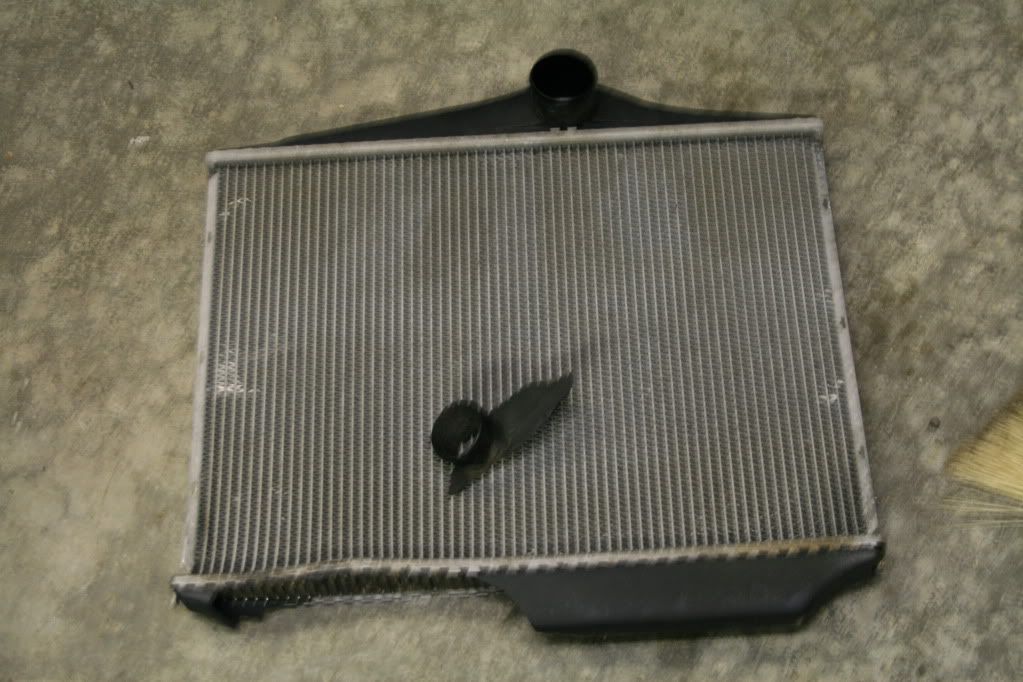 Brakes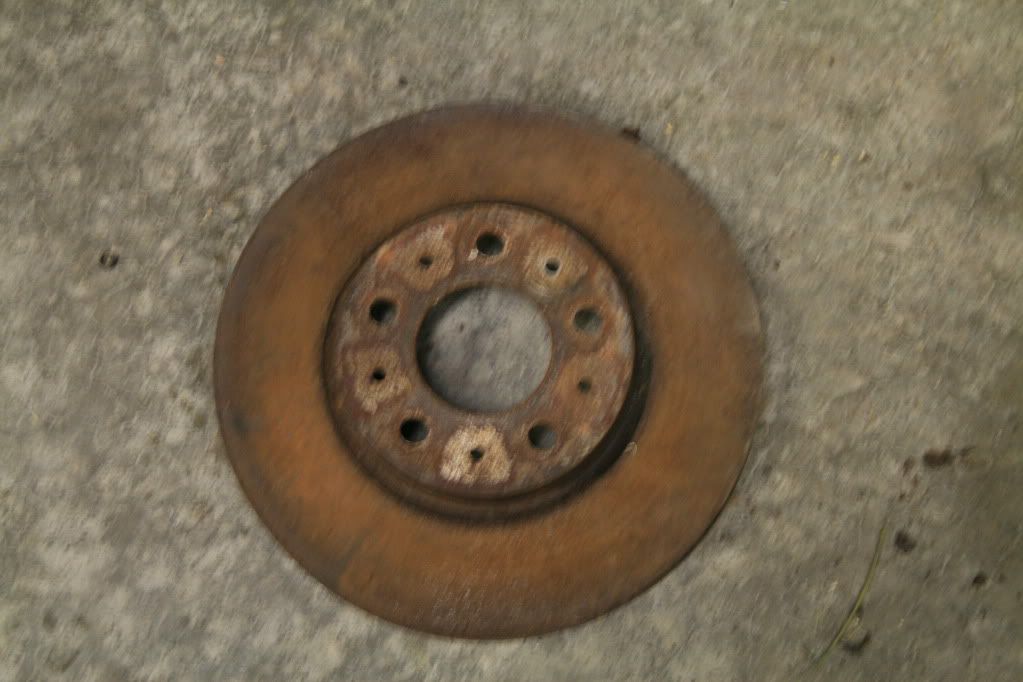 More updates and pics will be added soon!