Figured everyone here would like to see what I've been up to. I had already made a thread on TB, so I'll just throw it all in this first post.
One year later, this thing is back on the road. My friend broke the timing belt tensioner on it and trashed all the valves. I acquired it, but never got around to repairing it for a complete year. It just sat partially disassembled. I had all the parts from the dealer, as well as a good head off my brothers wrecked T5, just dreaded working on it.
This is how it looked for a year. While it was sitting it got it's tires slashed and a brick through the windshield. Damn kids these days. So the windshield guy came and installed a new one.
(Sorry about the cell phone photos)
Moved it in the garage and did work.
Overall, head install is easy. No special tools required. It was my first one to do on a whiteblock and I had no real troubles to speak about.
Had some S40 wheels laying around that I tossed on. 215/40/17 conti DW Extreme off Discount tire
Had some HDs and springs cluttering up my garage as well, so I tossed those on.
Got bored with the Silver rims and refinished a nasty set of Volans that were also in the corner of my garage all dusty.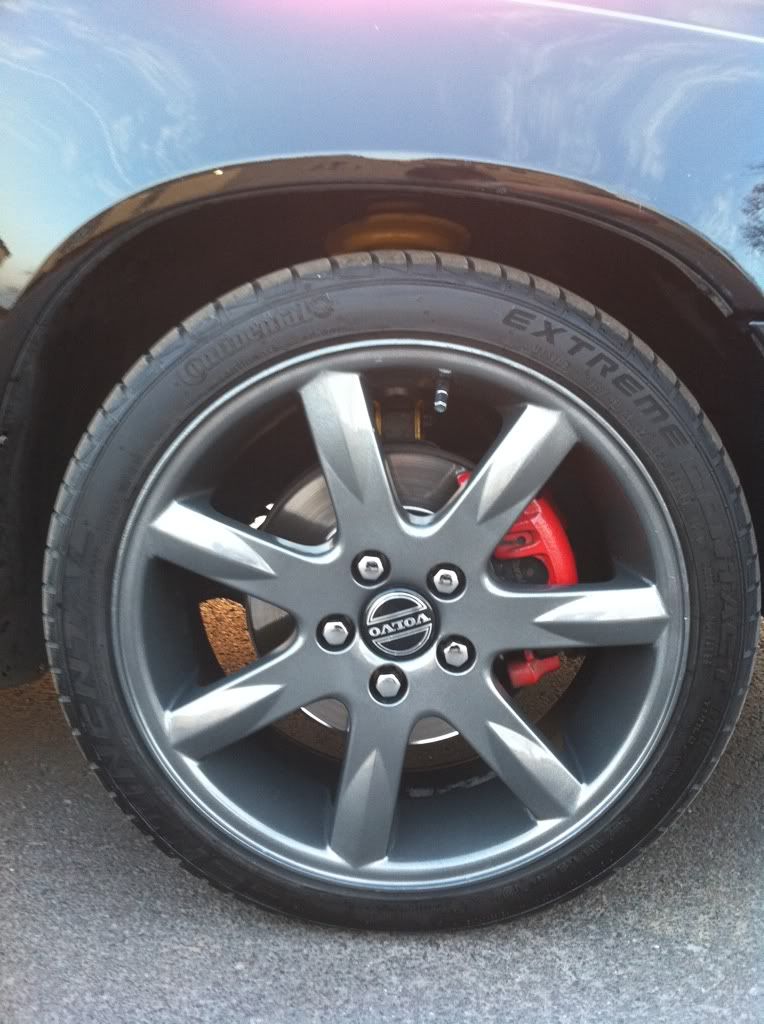 I want more lower. I feel like the only thing I can do now is coilovers. The ride is already so terrible as is. HDs and springs make it so rough and harsh. Anyone know of some good coilover threads here for these cars?