They'll be useless spotlights blinding everyone and everything, hazardous and useless at the same time. They were not designed to be used without fluted glass. The only way to properly do this would be do a second projector in the high beam location, I forget who but another guy on here did that and it turned out pretty good.

I currently have the stock high beams disabled, they threw an annoying light pattern in front of the car. The only downside is that you cannot flash your high beams when the headlights are off. I'm planning to shortly install a set of 4-chip leds from oznium into the stock bulb locations to as act as high beam flashers. This way when the high beams are on, they won't throw much light forward.
Also there really is no need for a second set pf bi-xenons, they throw plenty of light.
Also curious as to your method for getting the projectors level and aligned.

I followed
this method
from HIDplanet. It uses brackets and rise screws to control the rotational pitch of the projector.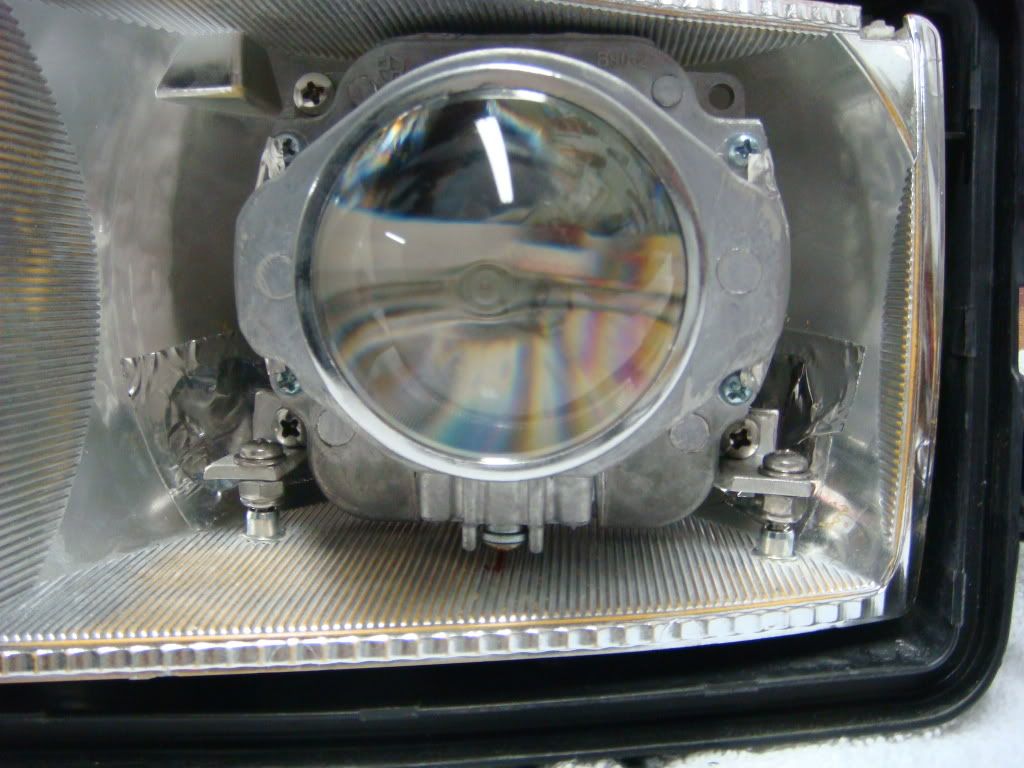 The basic horizontal alignment is done by lining up the projector with the ridges on the bottom of the reflector to match the original angle of light output. Fine tuning is done with the headlights in the car with the stock adjusters.
The vertical alignment is done with a third screw connected to a nut epoxied onto the reflector. The screw is shown in the picture above on the upper left of the projector housing.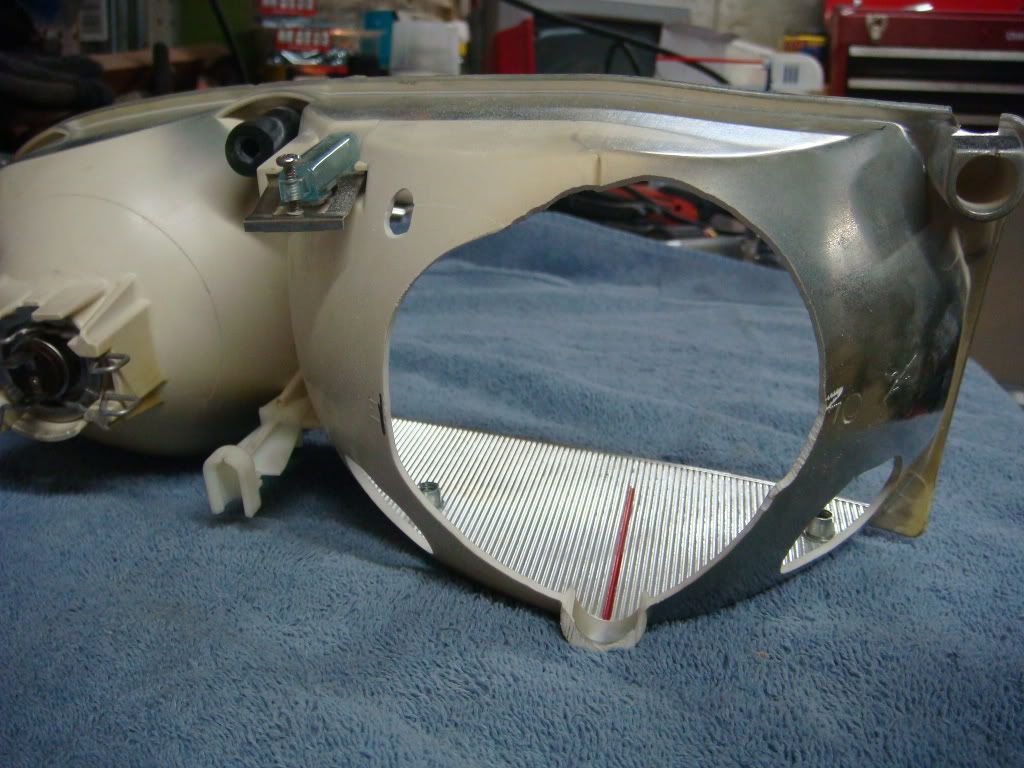 The nut is epoxied into the hole next to the bubble level at the 10 o'clock position from the big hole for the projector.