So...in a nice turn of events, Walmart sells Mothers products now! I have heard of them, but never experienced any of the goodness they sell. It isn't griots of course, and while i've been using meguiars lately, i have a feeling the volvo interior would like mothers products over meguiars. That's for another time though.
Walmart sells mothers products for cheap. I paid 5$ for the 5 ounce version of this:
http://www.amazon.com/Mothers-05101-Mag-Aluminum-Polish/dp/B0009H519Y/ref=pd_sim_sbs_auto_1
Good deal to experiment. I recently swapped the head on my 93 to an s70 head(Thank you ErikV11!), so while cleaner then before, it was nasty. And now that i have something worth cleaning, i figured why not.
First off, i have 0 clue whether this is appropriate to use on your head, so USE AT YOUR OWN RISK!! I got the black excrement that the product says i should, but again, i cannot verify. It says certain coatings not to use on. If your like me and just aren't worried with it, then check out the pics and maybe you wanna try the product.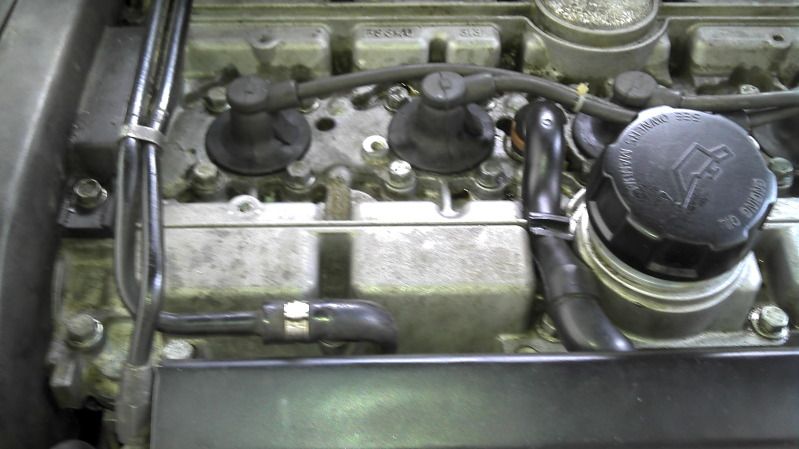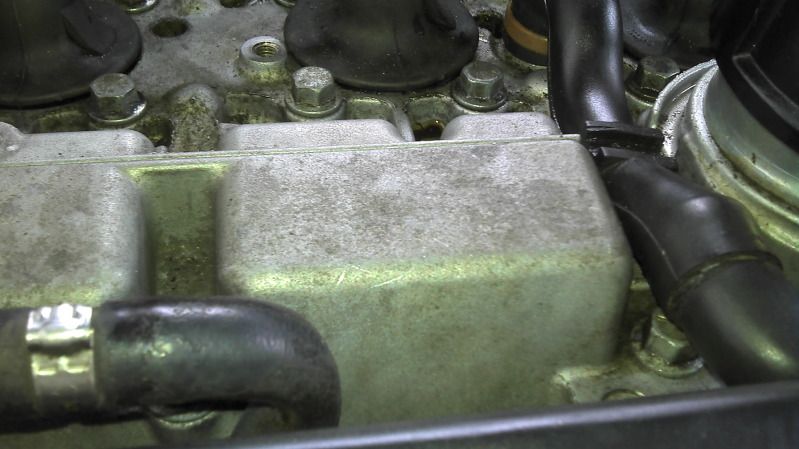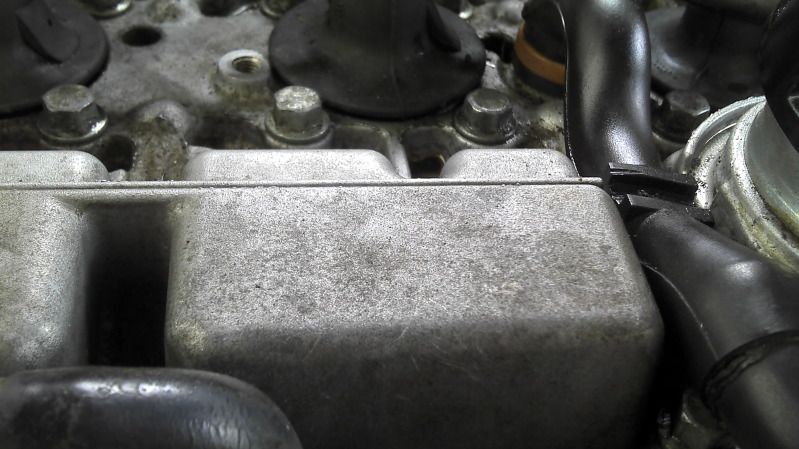 So, these are all before pictures of the same spot. Its a cell phone camera, but the pics are good enough. I took plenty so you can get an idea of what it looked like.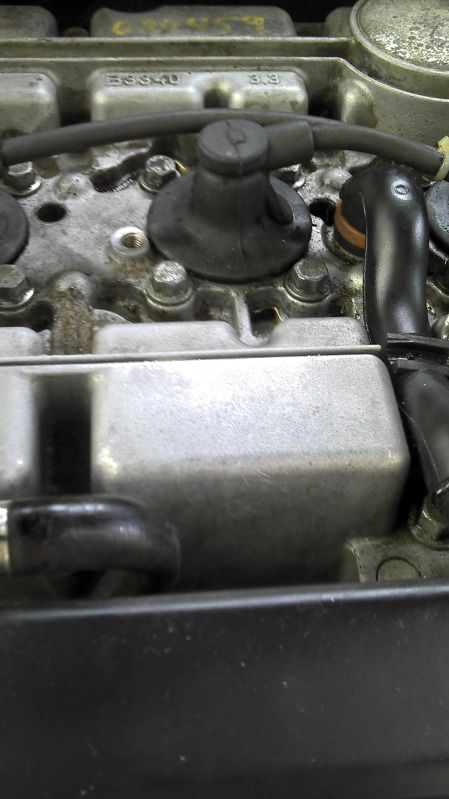 Here is after just a few rubs on it and wiping it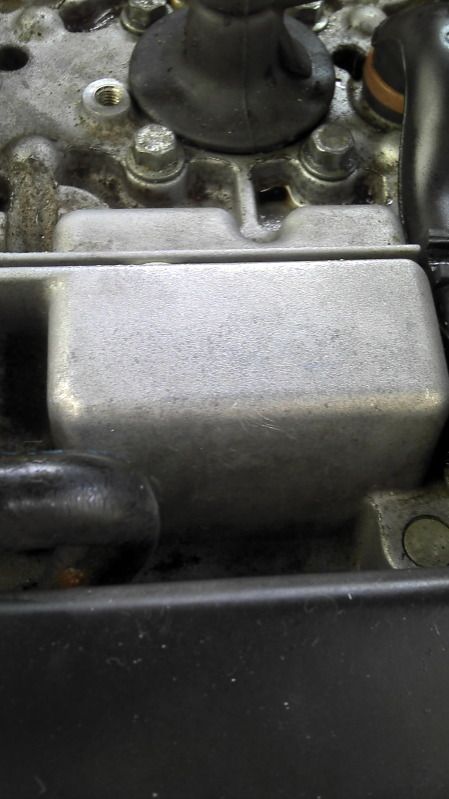 better picture after a little more polish. I was using sparingly on a microfiber cloth from the dollar tree. I am positive a better cleaning tool would provide much better results.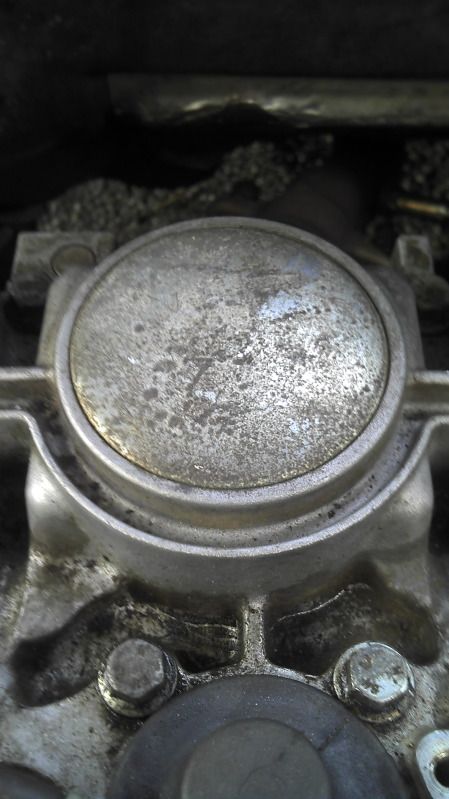 Eww. Now this i have seen really nice and shiny on other cars and it is round and easy to polish. Lets see...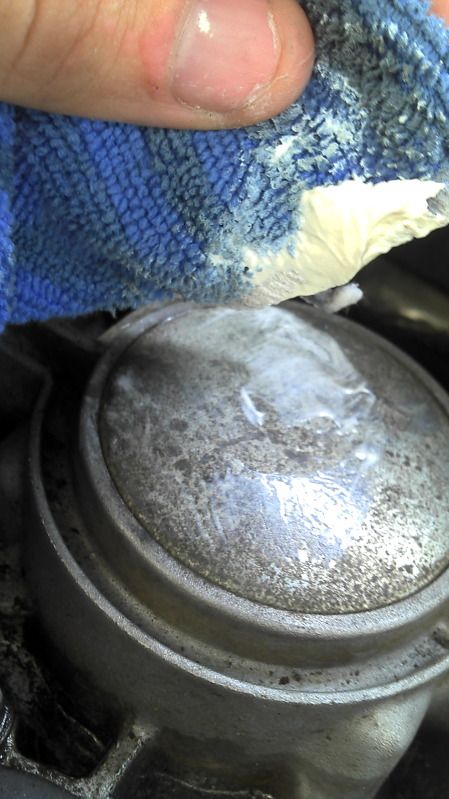 You can see just how much i put on here.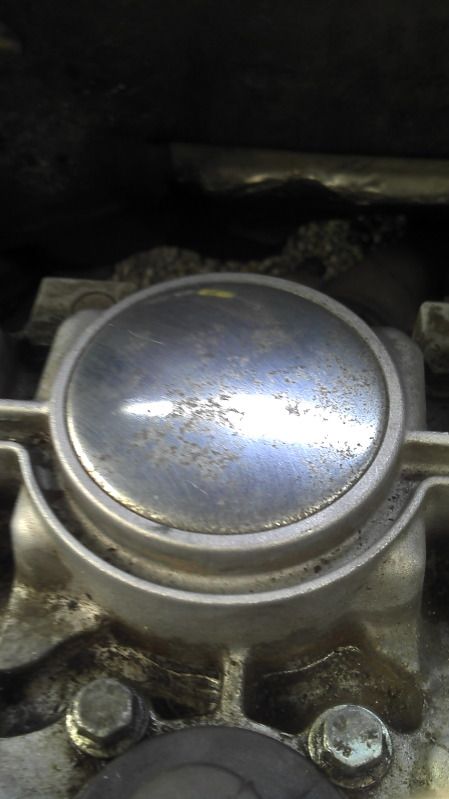 This was right after that 1 rub. WOW! Now, i have a feeling that the 2nd oil cap holder thingy is coated differently or something, as this shine is ridic compared to the other pics on the cam cover. Maybe it's just my cam cover? No clue, but you can see the shine. There is pitting or whatever you want to call that embedded into that thing. But, lets put some more effort in.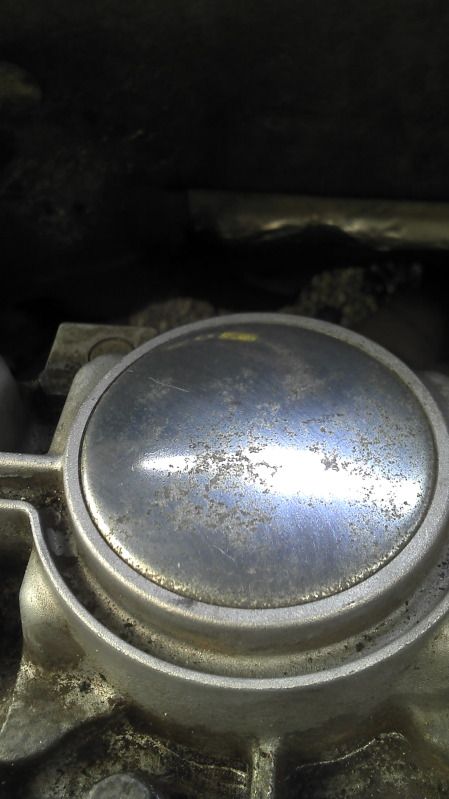 Pretty good if you ask me.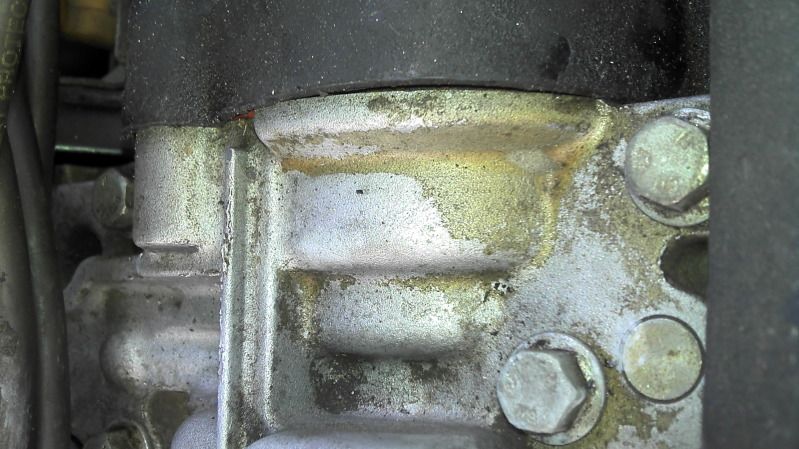 Ah your typical looking cover...with that nasty discoloration...lets see what this can do for that.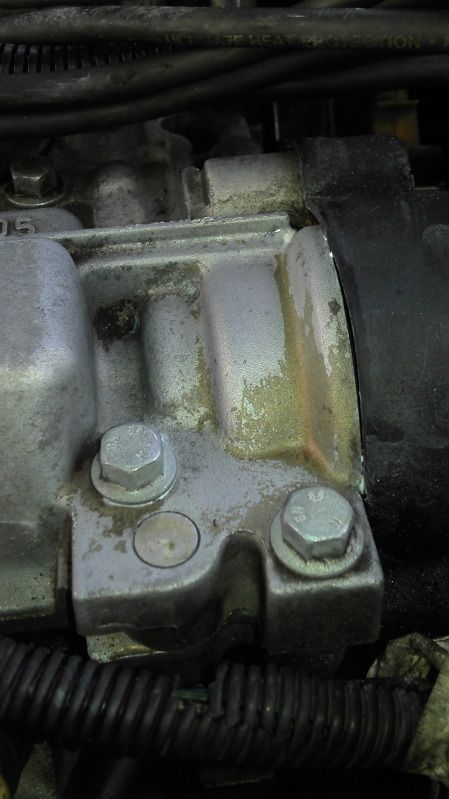 Not bad, but, i think with a rag and this polish, you won't be able to remove that discoloration. I didn't expect it to, but, it shows some signs of improvement.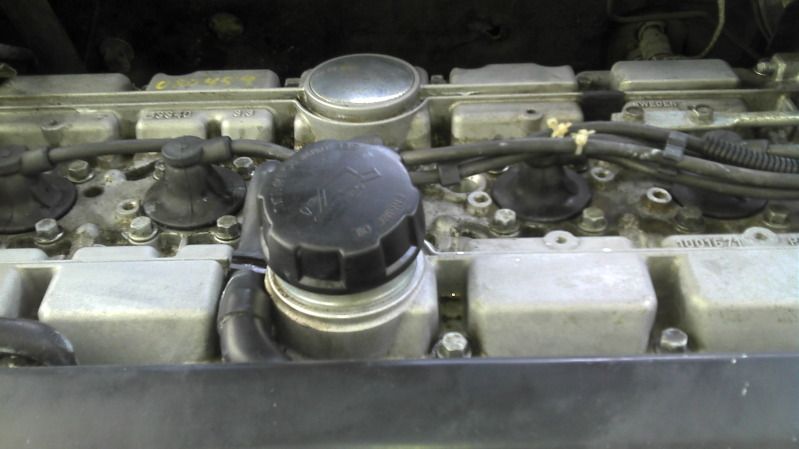 Spent some time on the entire top now, and cleaned it up. I have only done where the cam lobes sit, not in the crevaces around the spark plugs. i would want to pull the boots up and stuff paper towels down then go around it all. Overall, compared to how it looked 30 minutes ago, not bad!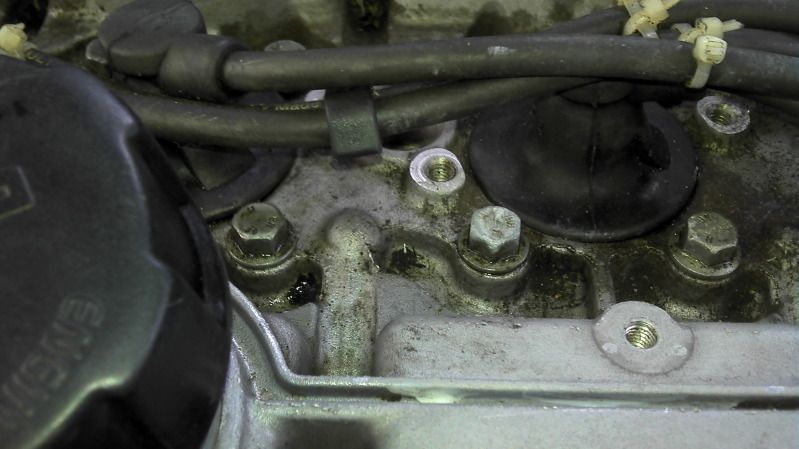 You can see i got some in this crevace...oops. But, just showing a comparison of cleaned vs the dirty.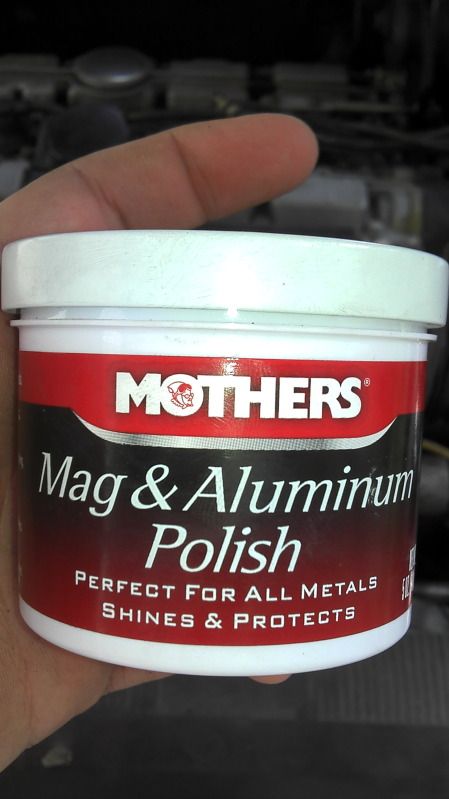 Overall: I used less than 1/4 of the container to accomplish what you see above. I used dollar tree microfiber cloths, AND the engine was still warm. Comments about warm engine; the polish literally melts like butter. As i put it on the car, the heat of the engine and the sunny florida day, made this a bit more challenging. I recommend using after the car is cool, and maybe do it when its a nice temperature outside. It works fine, but, i think a lower temperature will give you more control with this product.
It isn't perfect and you can do much better with a real polishing method like we have under cosmetic by chuck. However, this is a 5$ product, from a reputable brand, that you can buy locally. Very little work involved, and you can clean up the oil stains and oxidation pretty easily.
Mothers sells a billet polish, and if you look through the forums, you can get a VERY VERY vibrant shine with that. However, i could not find this at the walmart, so went with this product. So keep in mind that this is not the best product if your looking for that super shine, but more of a casual clean shine.