Posted 17 March 2012 - 01:58 AM
td04 straight flange hotside thanks

98 t5 auto
, ipd exhaust, ipd cai, samco intercooler and radiator hoses, glowshift wb afr, boost, and oil temp gauges, 19t, r mani, ard blue, na tb + cams, fmic
---
Posted 17 March 2012 - 02:45 AM
pm sent

Build block,93 cams ,precision 5031E ,custom manifold, M56h ,custom 850r clutch, FMIC ,Full exhaust system, recaro seatd,custom 4 pistom alfa BBK , Sway bars and links , Bilstein suspension, Turbo Tuner
Dyno.
Runs like a champ , finally
PM me if you need any volvo parts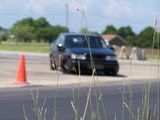 ---
Posted 17 March 2012 - 04:34 AM
replied

98 t5 auto
, ipd exhaust, ipd cai, samco intercooler and radiator hoses, glowshift wb afr, boost, and oil temp gauges, 19t, r mani, ard blue, na tb + cams, fmic
---
Posted 17 March 2012 - 04:02 PM
Pm sent

1995 Volvo 854R"yellow"
---
Posted 19 March 2012 - 03:41 AM
I have a 7cm flat flange I'm using as a paperweight, make me an offer. Has a small crack at the wastegate port.

The name's Ben: '95 850, m56 w/ gripper lsd, Sachs 707 pressure plate w/ organic disc, built '02 RN 2.3L, worked '04 R head, Enem Y21 cams, Precision 5857B, ARD tune, blah blah blah
Big Will:your car is the most raw, awesome Volvo I've ever driven....mine is just shinier
Wingnut: Of course jewfro vs. gingerbreadman wrestling is mandatory entertainment.
---
---