Hey all,
No need to say, we have been looking for front bumper lip options for quite some time. On-top of that, something affordable. I did quite some R&D, and literally drove around to other friends and acquaintances cars to find a bumper that matched the same dimensions as the X70 series front bumpers. Finally found something a car that suited that; 06-07 WRX/STI.
Now, for the fun stuff. The S204 style front lip is made of polyurethane, so its flexible, and quite frankly *I* always thought it looked good on wrx/sti's. Last week, I finally bit the bullet and ordered the S Style (s204) lip from JNA Performance; a local Subaru performance shop that has a GREAT reputation, good prices, and well.. is local.
Best part, you can find these lips for <100$
shipped through ebay, amazon, or pay a little more to help a small business like JNA auto (120$).
Got the lip, brought her home, and before taking my XC bumper off, I test fitted it to the stock S70 front bumper. To my amazement, it fit absolutely perfectly. *Below is a how too to install*
Unmounted it and now was the time to fit it too the XC bumper, and again, fit absolutely perfectly. I will let you all be the judge on looks, however I could not be even happier with the appearance. I painted it with plasti-dip, so it it has a textured and consistante matte black color. Below are pictures: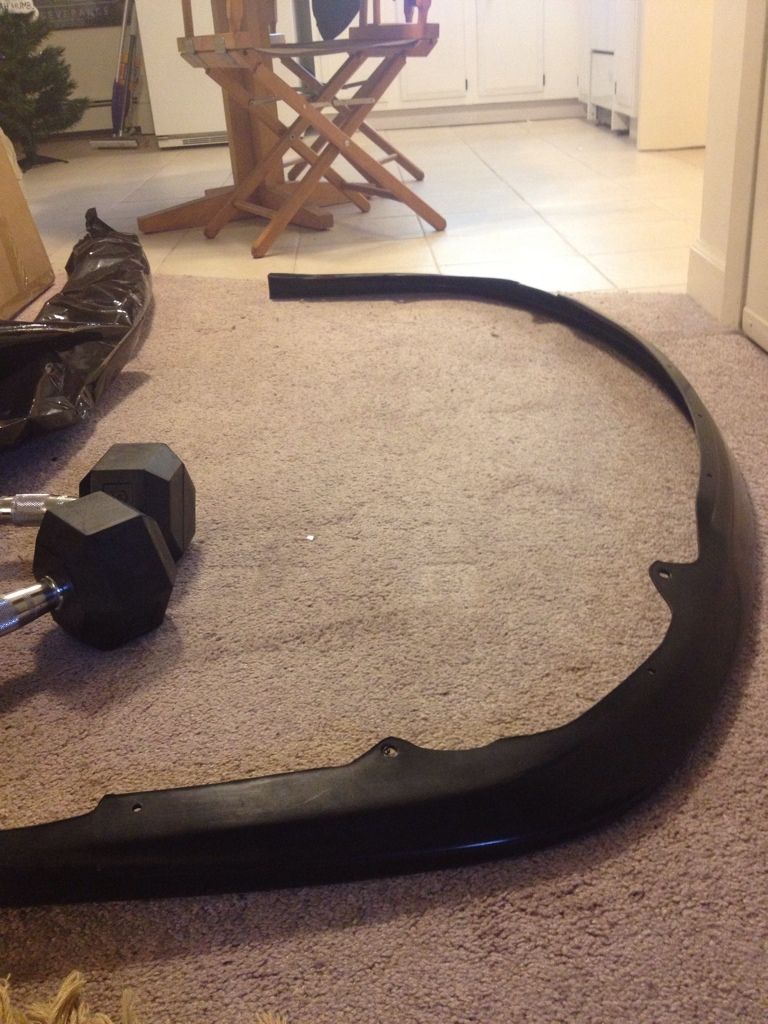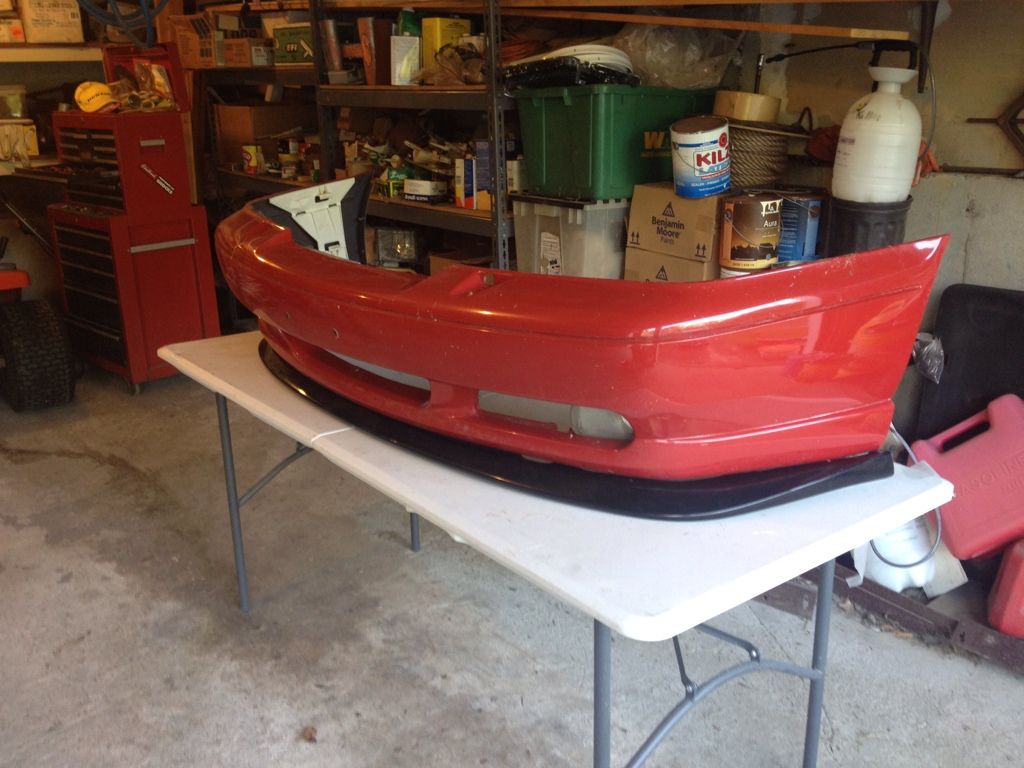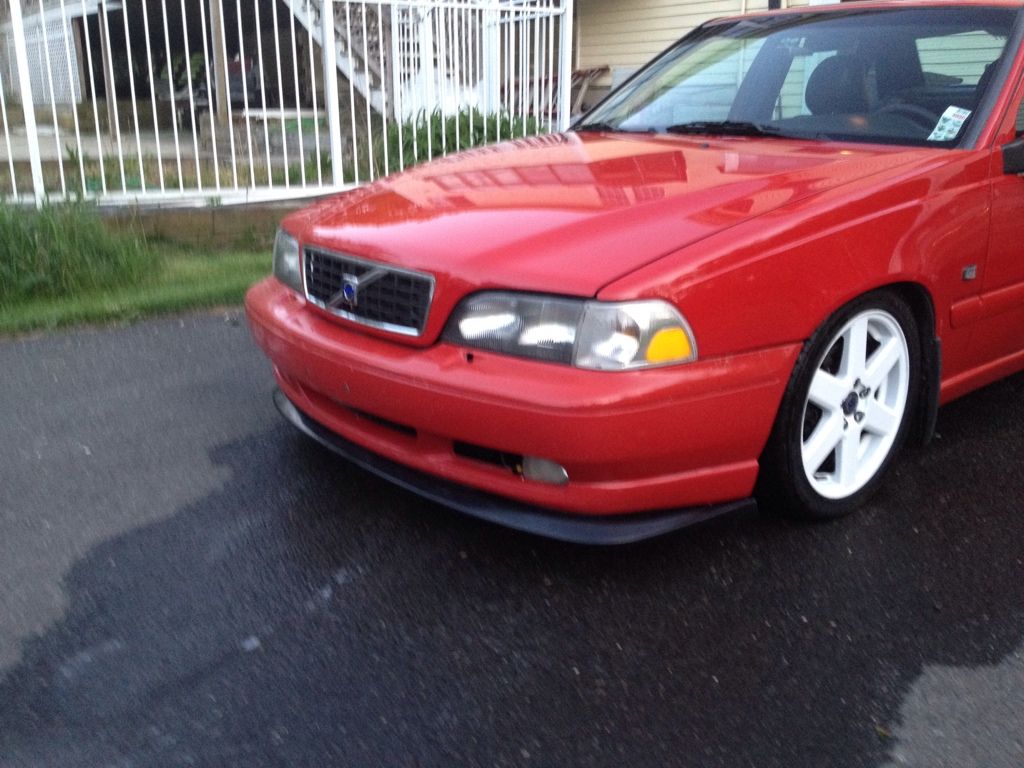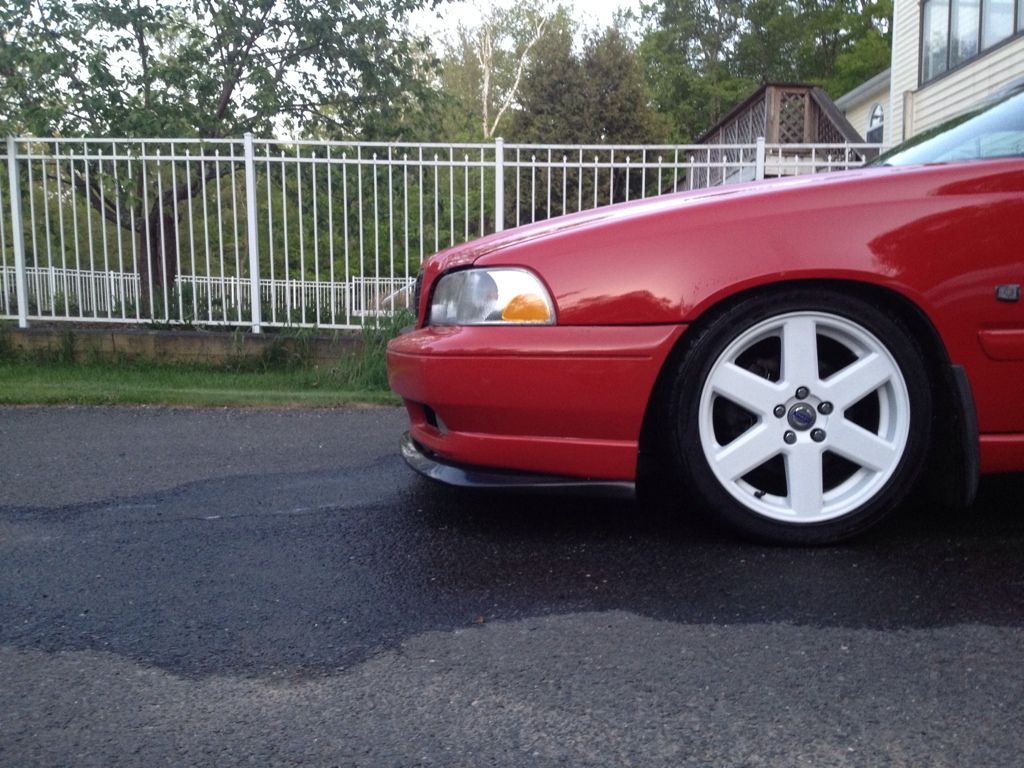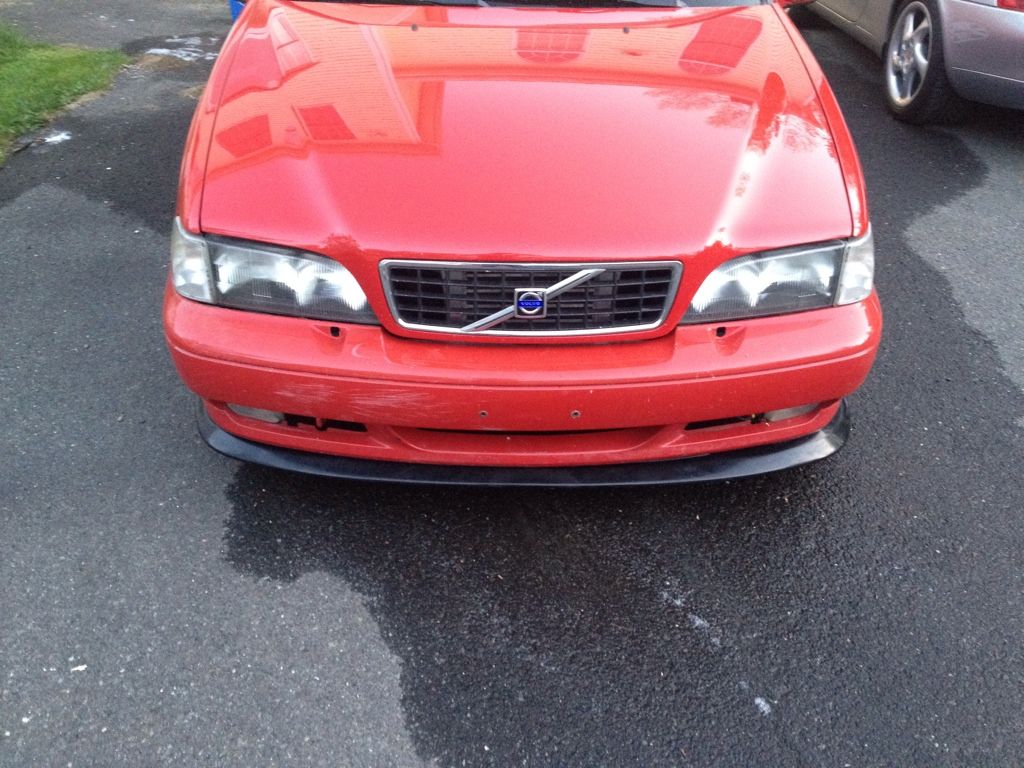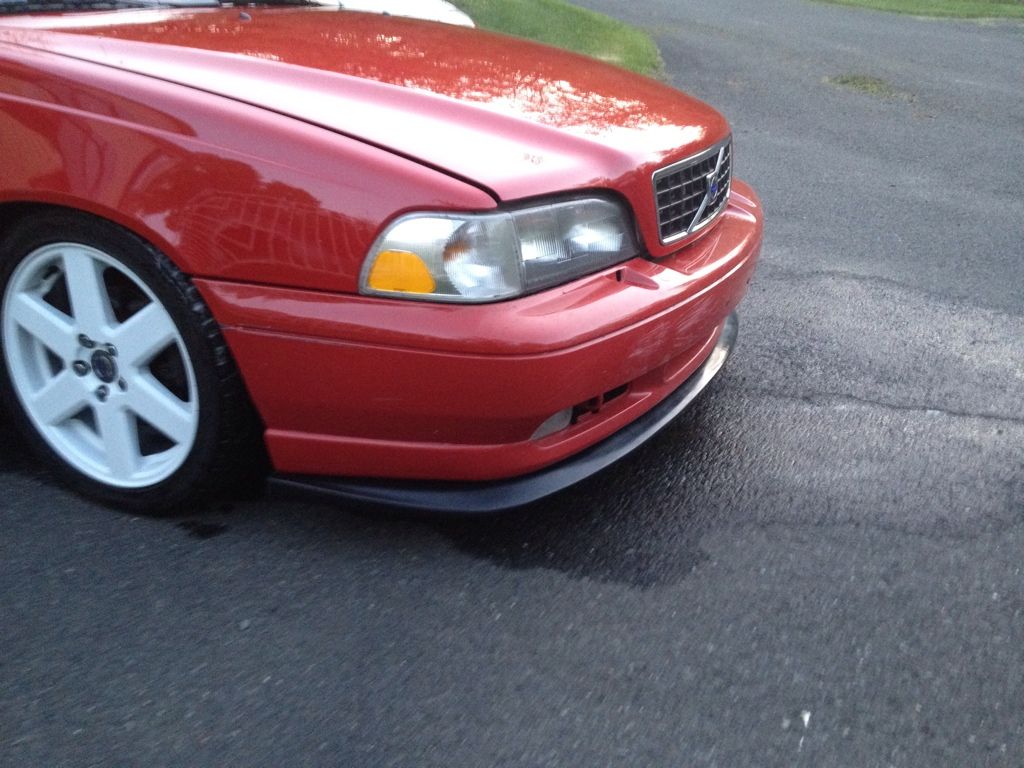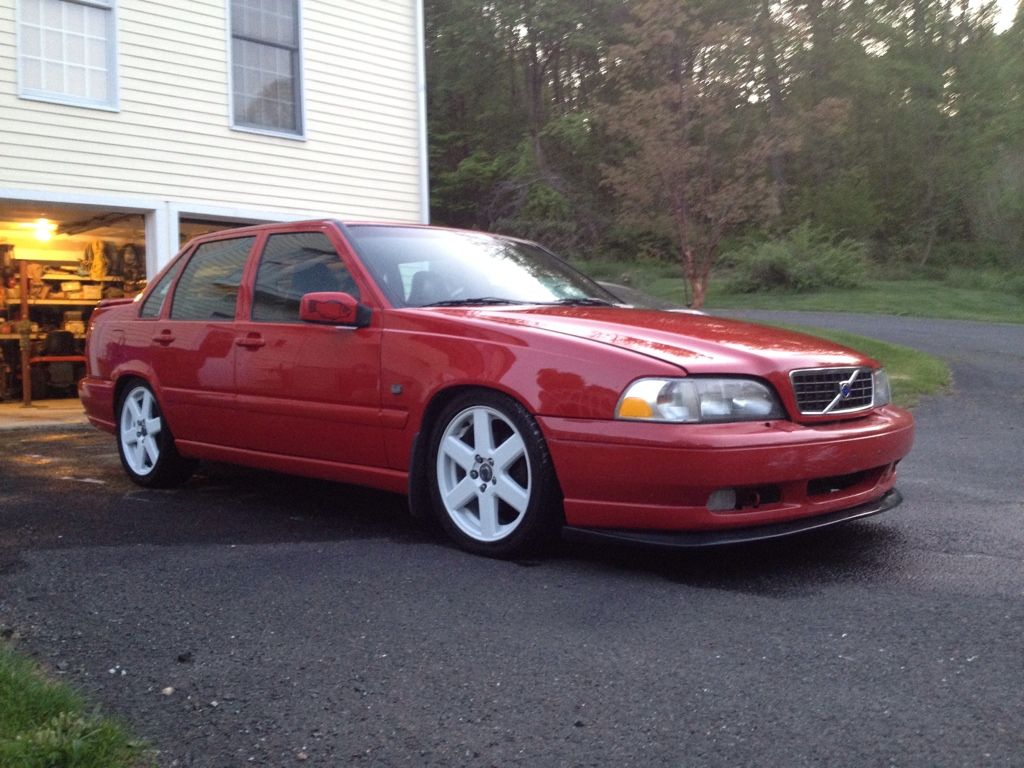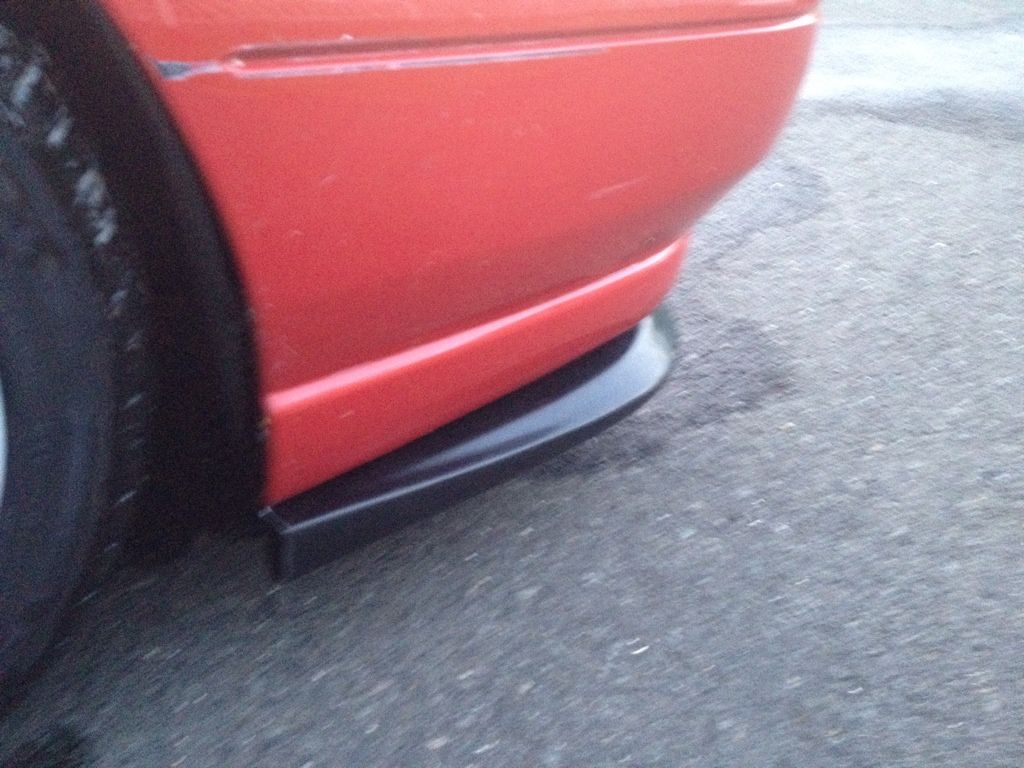 I will say for the above pictures; there was only 3 screws holding it on (yes i know right side appears to hang a bit), and it was not "centered" so it might look a bit out of place, however judging fromt the left side you can see the proper fitment.
Now, on the XC bumper and finished paint.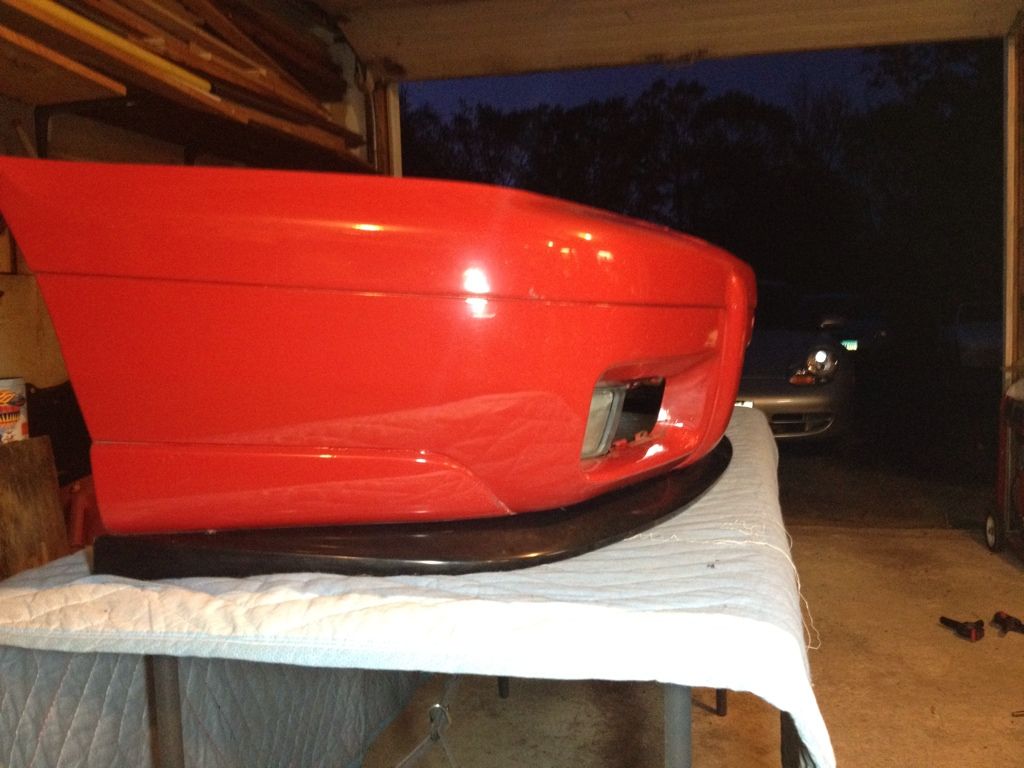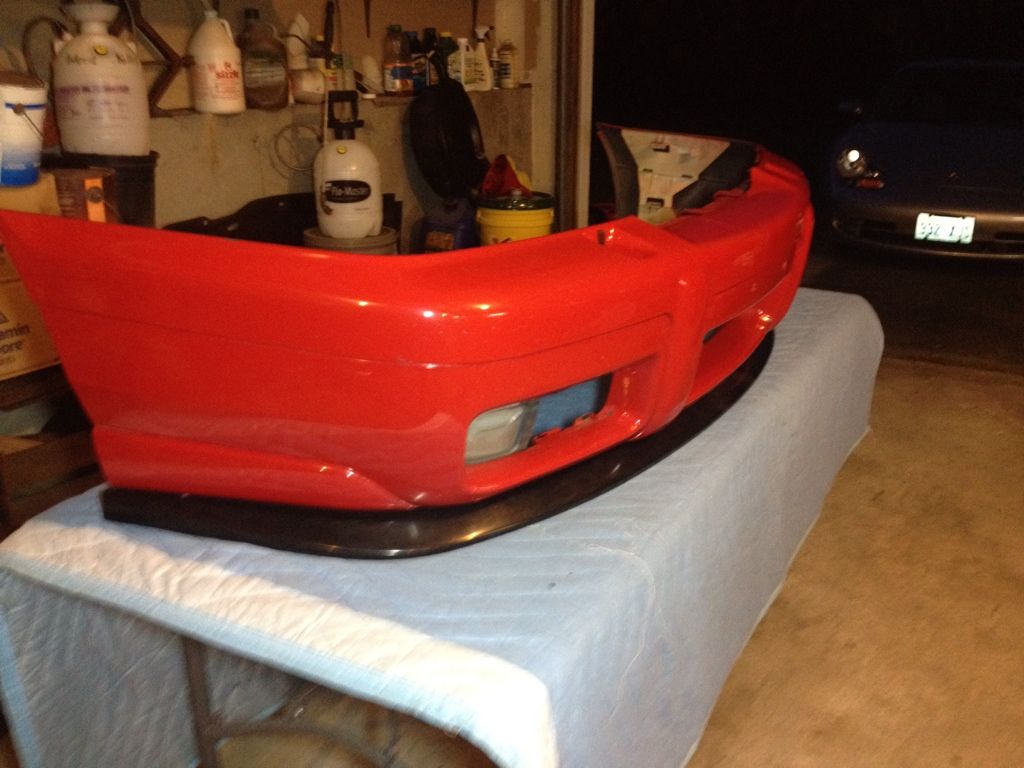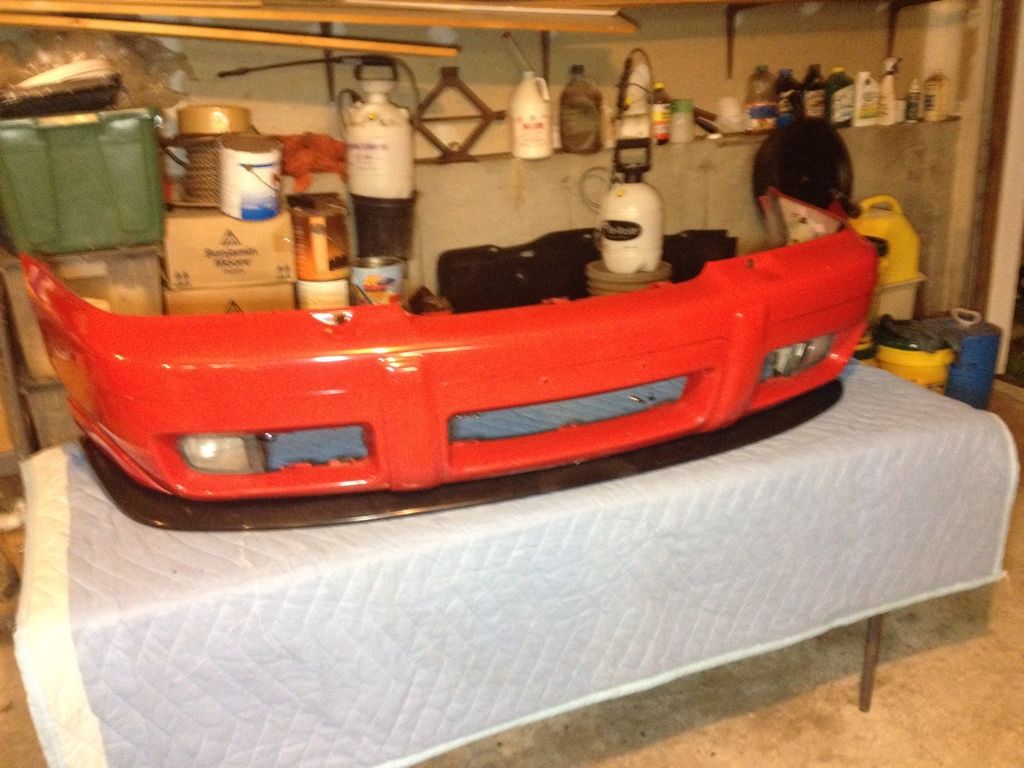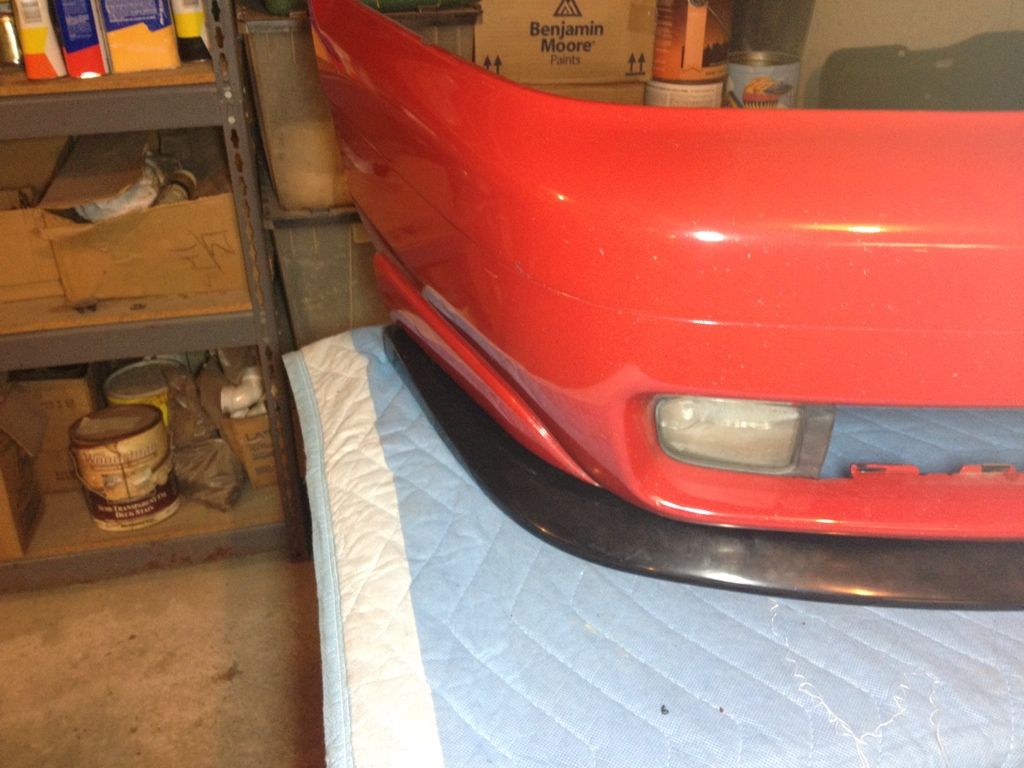 Finished product: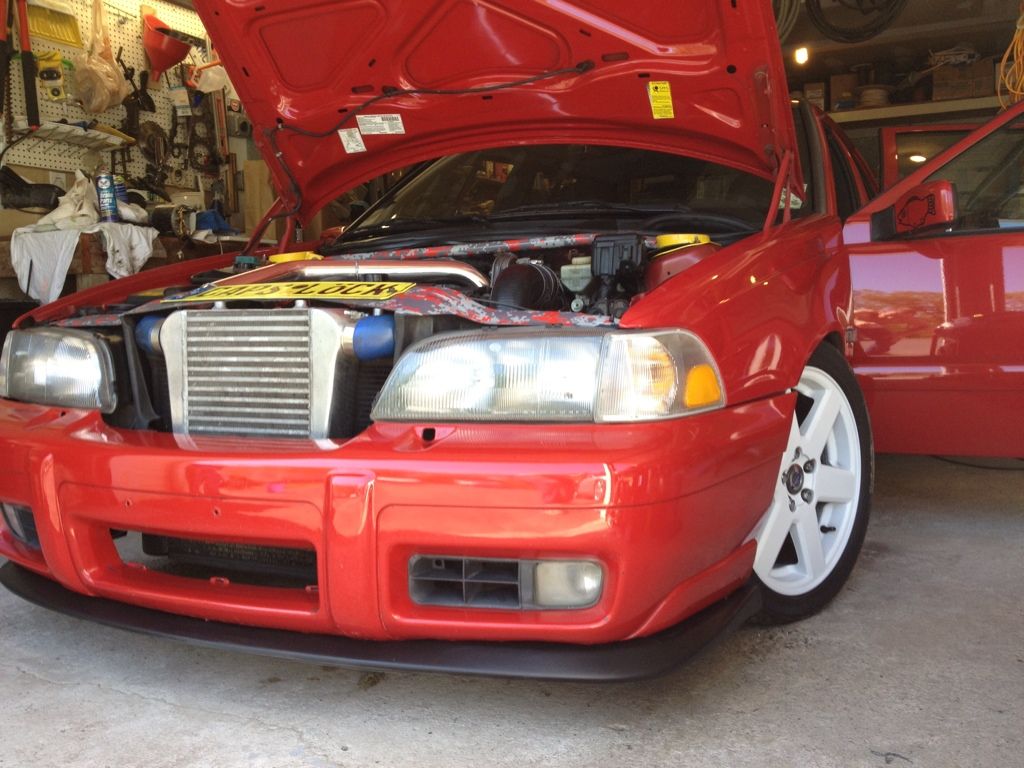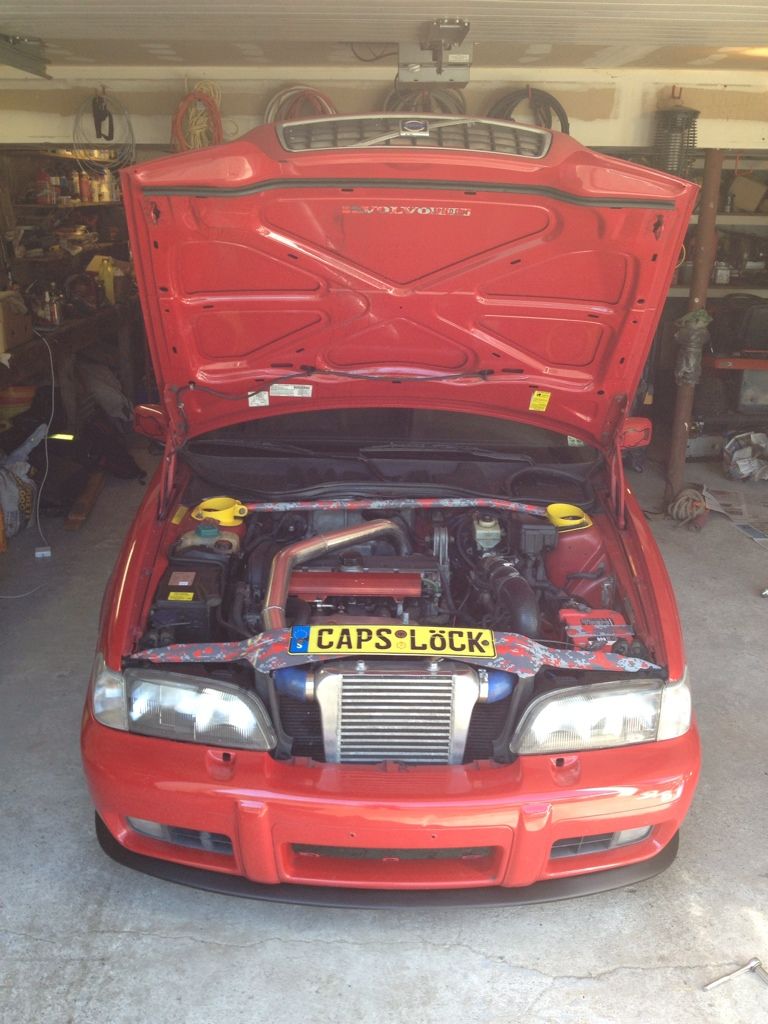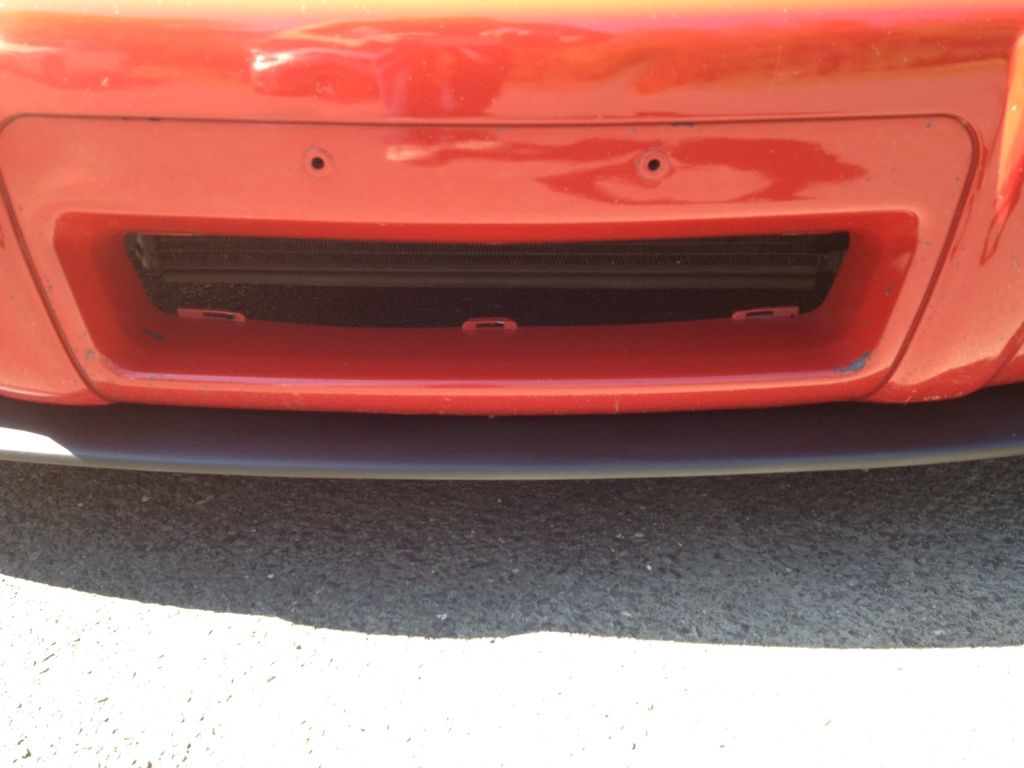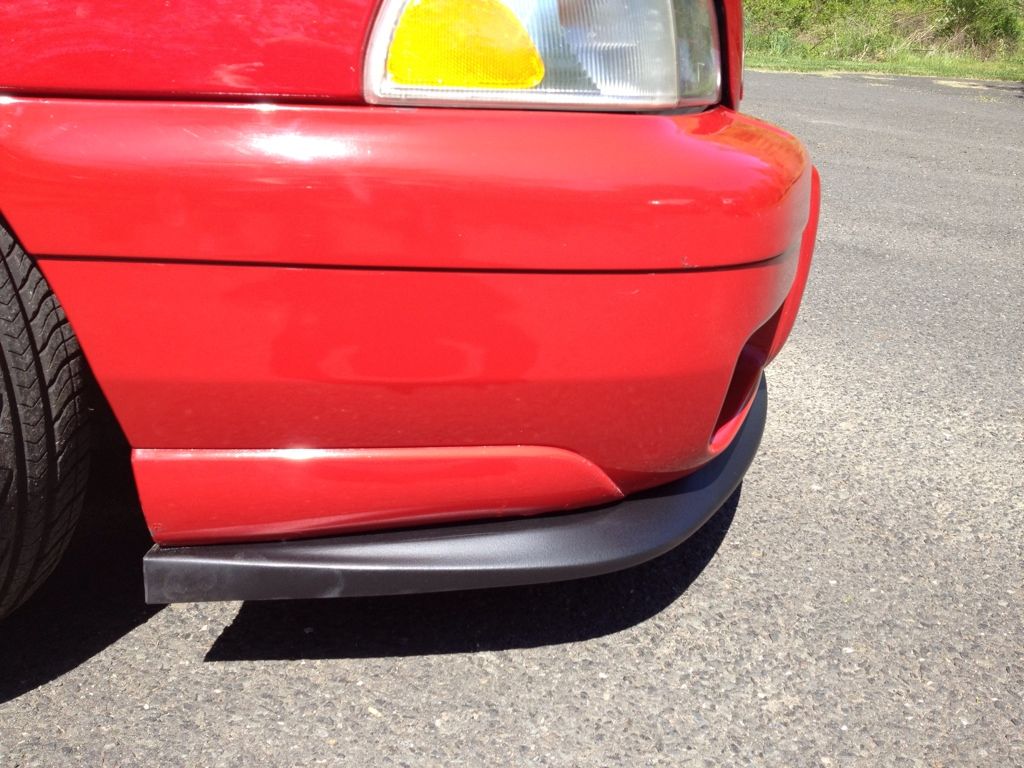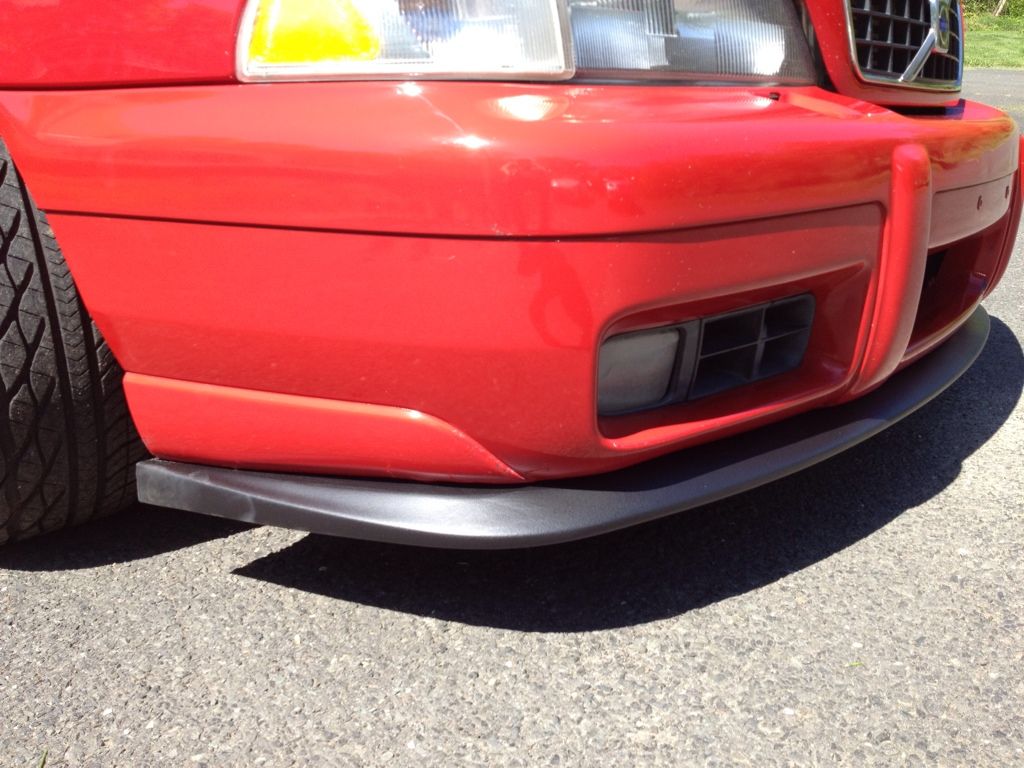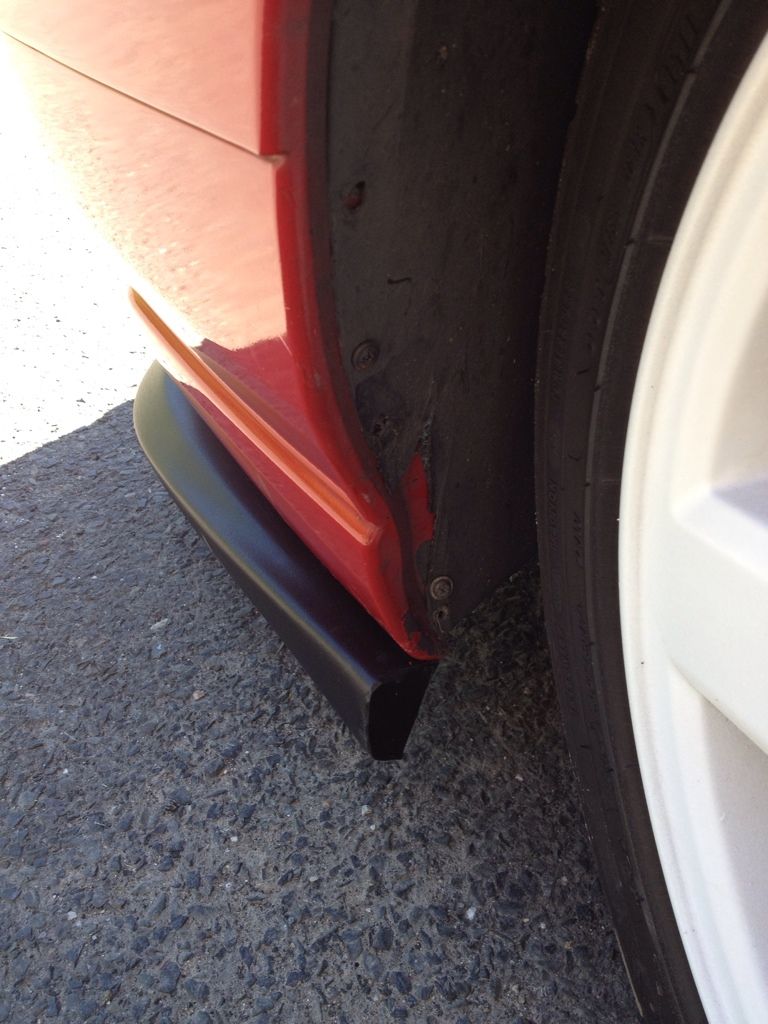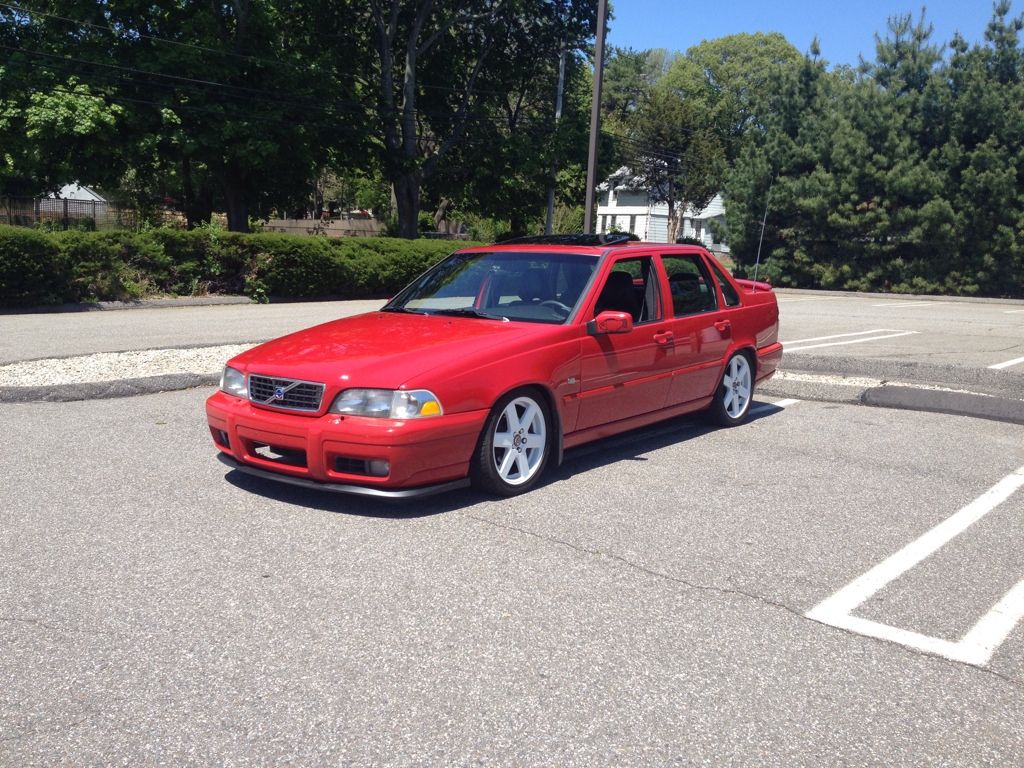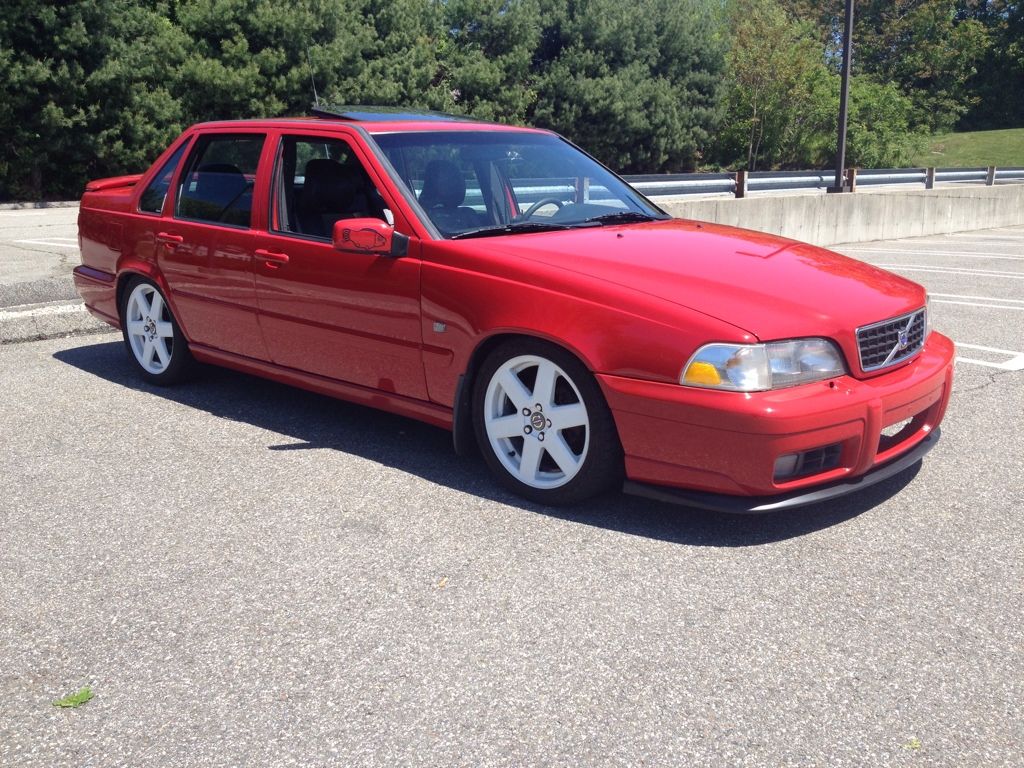 • To install: place the two ends and screw them down, in the placement you like. Next, you will notice it does stick a bit past the bumper (front of bumper), however it is flexible! You will notice there is a bit of a lip on the inside of the lip, this fits up perfectly behind the lip of the bumper: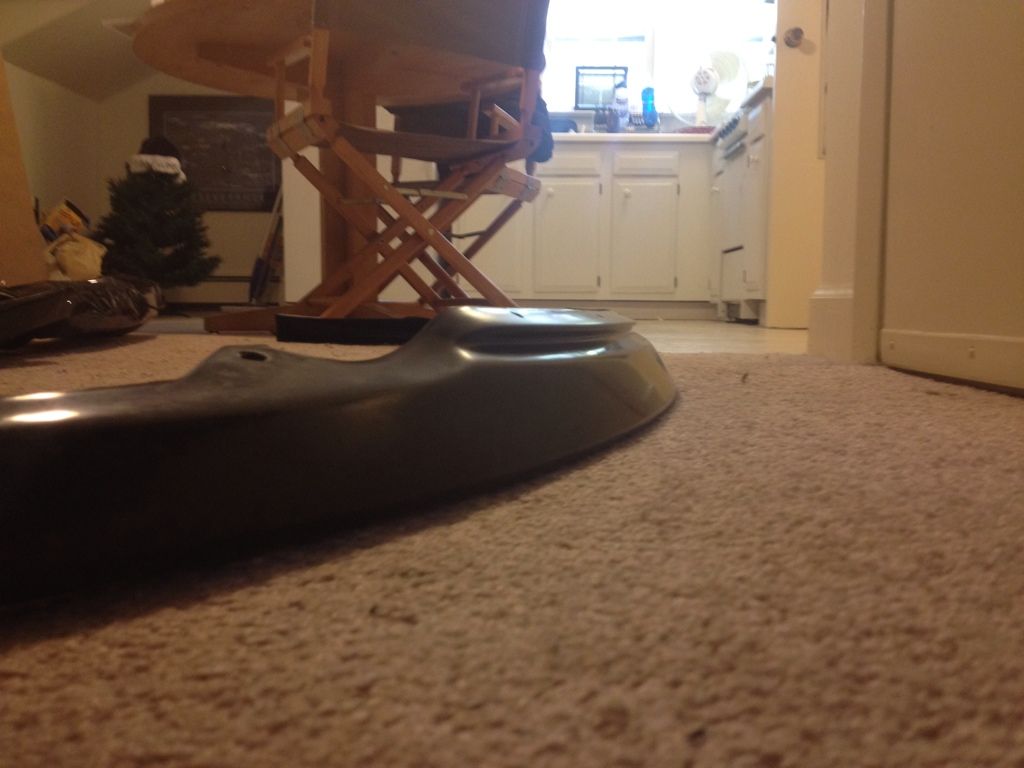 • Push the spoiler back so the lip slides over the lip of the bumper, screw in place, then go through and screw it to the rest of the bumper. just like that, you have a splitter on your car!
Hope you all appreciate the R&D that went into this. If you want to buy one, i had great success with:
http://www.jnaperfor...&product_id=105
however yes, you can find them through ebay and amazon.
Take care,
Ian!
p.s. 1st place at eurogas IV today! Best Euro non-VAG, BMW, Porsche